Last weekend we set off on our second real "ride". Previously we'd done
THIS
, and of course before that numerous days on deserted country roads and in our quiet neighborhood. But this time we covered more ground. Most of it on known "motorcycle roads". If this link works, you should be able to see a map:
http://goo.gl/maps/UbjS6
The beginning went pretty much like last time, a few laps around the neighborhood, and then to the gas station. From there we opted to avoid the never-changing left turn arrow that we only narrowly escaped from last time. We then proceeded out of town much like we did last time, stopping at "C" as Shesaid wanted pics in front of the roses: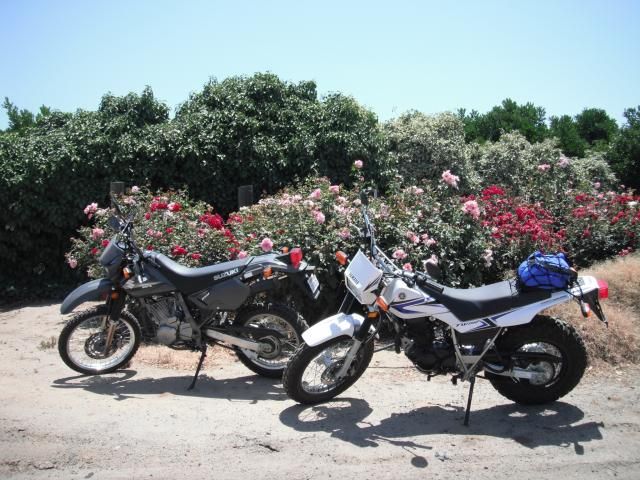 Then we headed to the beginnings of the "motorcycle roads", in this case, CA 245, from Elderwood to just shy of Badger. We stopped again at the beginning of this stretch, mainly to see if the seemingly random picnic table in the shade was still where we thought it was.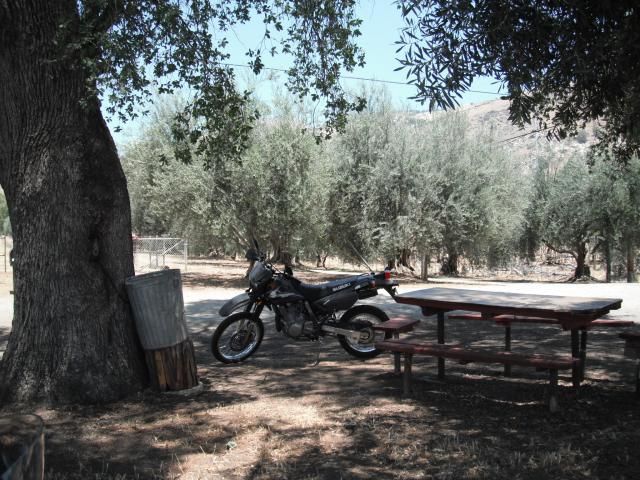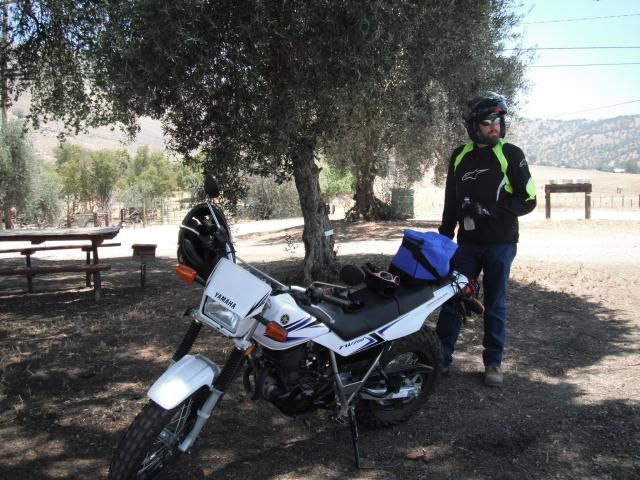 It was. We also took a moment to drink a bottle of water each, as the day was expected to get into the triple digits. We came prepared, with a small cooler along for the ride on the back of the Wombat. While we relaxed, we waved to all the other motorcyclists who motored by. In short order, we too set out to climb highway 245 to the junction with CA 216, and the Mountain House restaurant that resides there ("D" on the map). We had lunch, attempted to talk to some folks who had bicycled further that day than we had ridden, and over much higher elevation as well. All loaded down with their gear from their weekend camping, but they didn't seem real friendly. Didn't even wave when we passed by them on the way down.
After lunch we headed down CA 216, stopping at the bottom next to the river for more water, "E" on the map.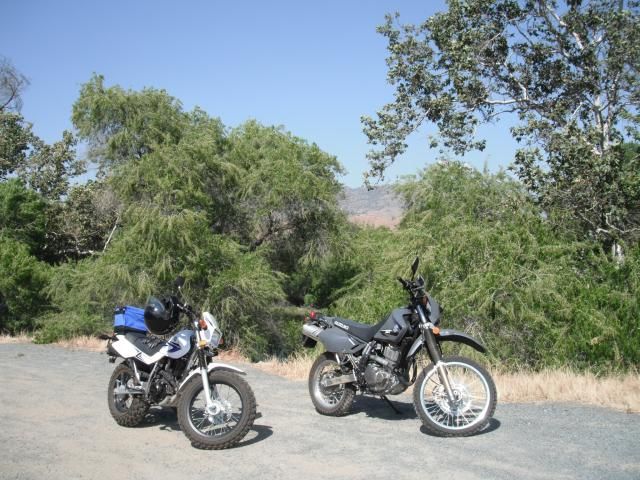 From there, we pretty much just headed home. We took the curviest roads available, which meant largely repeating both some of our morning route as well as some from our first ride, but our choices are few, so we make do with what we have. By now we were both feeling a little tired and hot, as the temps had made it to 100f, as had been predicted. We had a good time, got to practice our skills on some lonely roads, and remembered to take at least a few pictures. I suppose at some point we'll try to make the pictures more interesting than just our bikes resting roadside, but these will do for now. Including the one that makes it "official":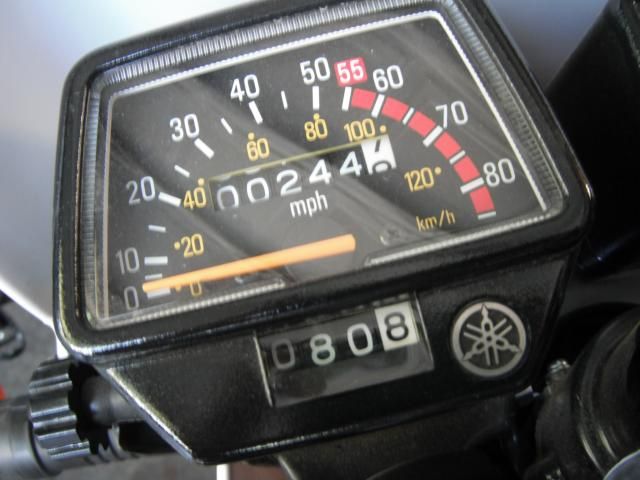 MV