Even though everybody backed out and I ended up riding to Chicken solo, I still had a great time. I love live music and dancing and I met some really friendly people, even some Canadians, eh.
The event is family friendly and they had a huge area full of tents where various musicians jammed when they weren't on stage. I had not heard most of the bands before and they were worth the ride. I enjoyed three days of warm sunshine, sweating and drinking lots of water.
I ended up humming the goofy chicken song in my head quite frequently today when I was riding home. I love the ride through the Mentasta/Slana area, especially today when the Wrangell-St. Elias Range was visible in all its wondrous glory!
Here are a couple photos. They had an interesting, funky stage.
Of course the chickens had to come out and dance.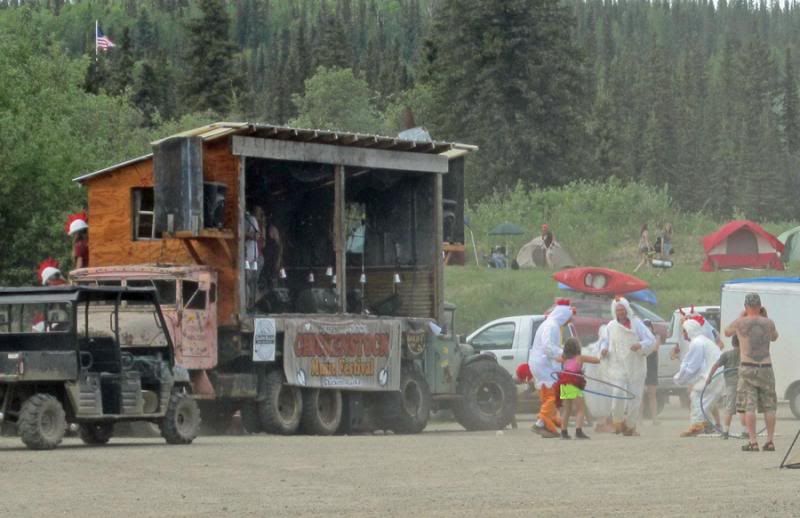 I thought this welded sculpture was most excellent. Talk about intricate, detailed welding. WOW!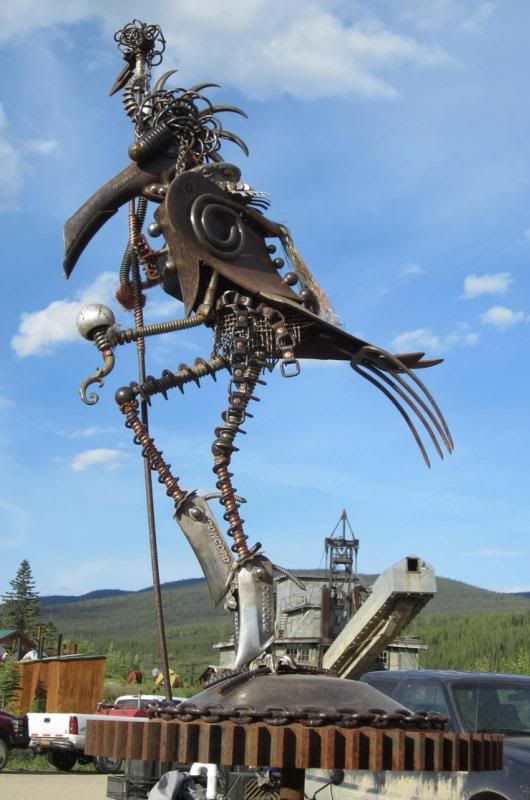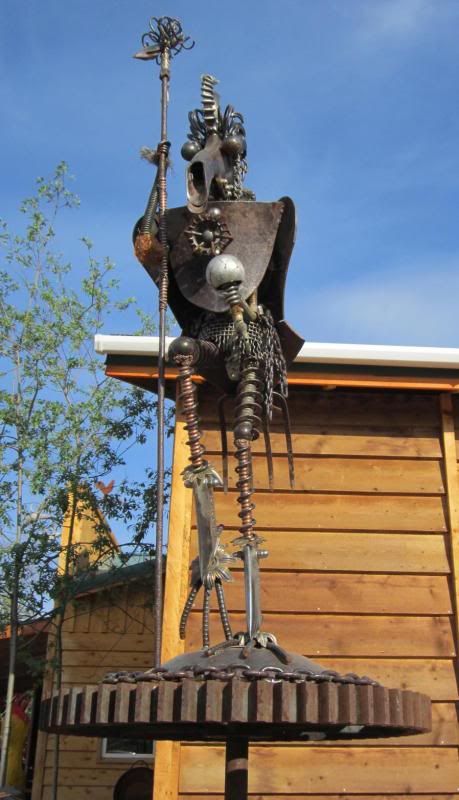 Bring lots of sunscreen if you're going to D2D as it sounds like the sunshine might last through the week.