This Labor Day weekend I decided to head north on my BMW 1150 RT. I got a little liquored up on Friday night, so my departure Saturday was 9:30 instead of 6. My route was Hwy 1 north through San Francisco towards Eureka. The ride up 1 was beautiful, but slow due to Labor Day traffic. I didn't make it to my camp site until 10 at night. I set up camp and crashed. My trip up was the longest day ever riding and my knee was killing me. I am an old paratrooper from the 82nd Airborne and the knees are a little rough. I crossed over to Hwy 101 and was heading north into the redwoods on long, dark sweeping turns. I kept wondering when I would hit an elk........ The next day I woke up and fired up the bike and headed deep into the redwoods. There was a place called Fern Canyon and they said it was 10 miles of dirt road and a small creek crossing. Hell, I always wanted a GS, but my RT would surely take me where I wanted to go. Going up and down gravely, slick dirt roads for many nerve racking miles I came to the creek crossing. I got off, found the best route through and went for it! It would have been nothing for the GS, but I pushed through. I think I deserve my ADV sticker now!! Once at my objective, I snuck up on an elk. I went back to camp that bight, had dinner, showered and popped more Ibuprofin. The next day, I hopped on Hwy 101 for a straight shot home. The trip back during the daylight was fantastic as I was jamming along the most beautiful and long right and left sweeping turns. Now I remember why I have the RT. Made it home safe and sound. I really need a GS.........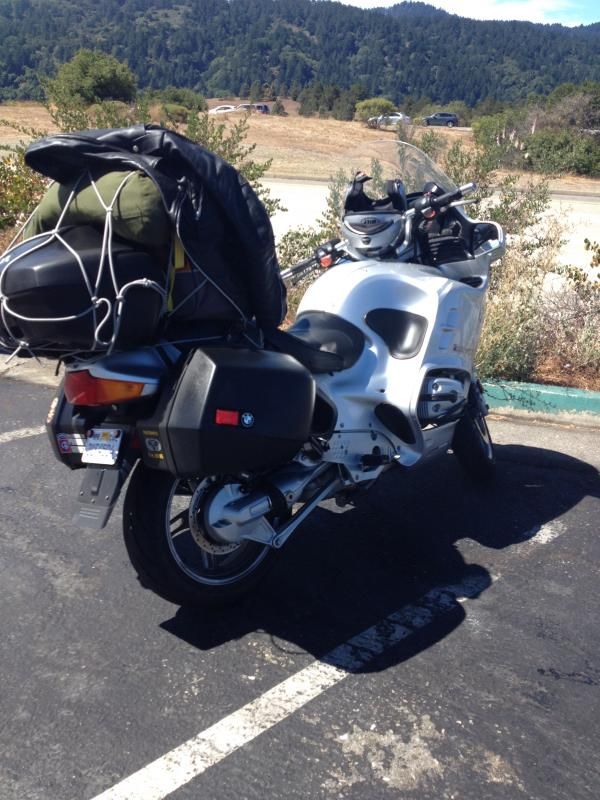 Right before San Francisco.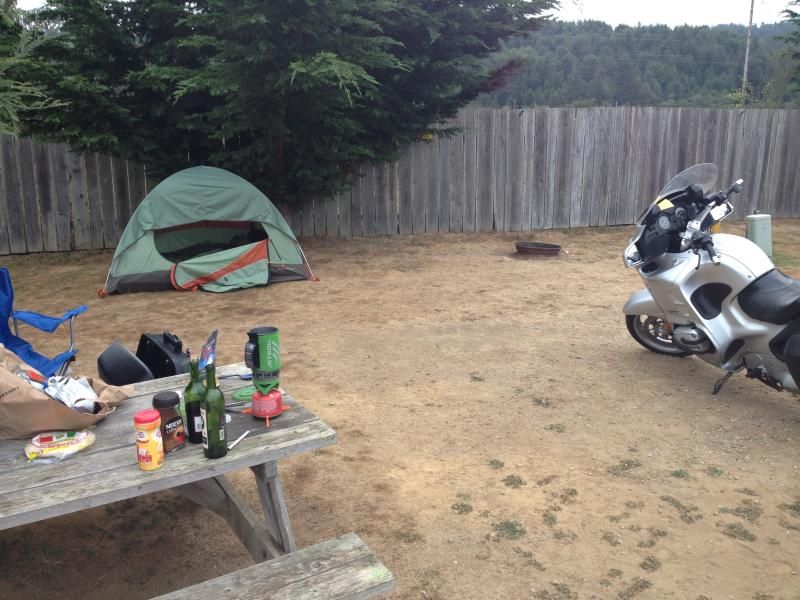 My Camp site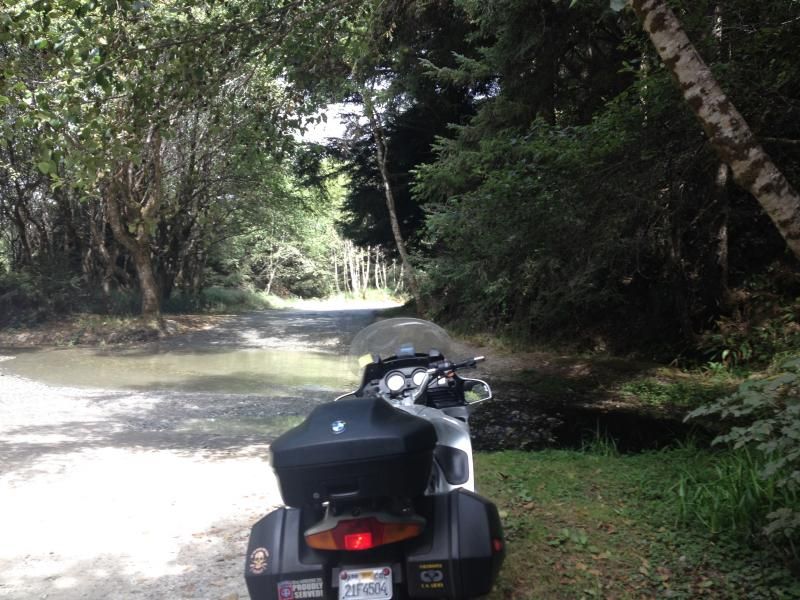 My 1st creek crossing. I say first because I had to come back through!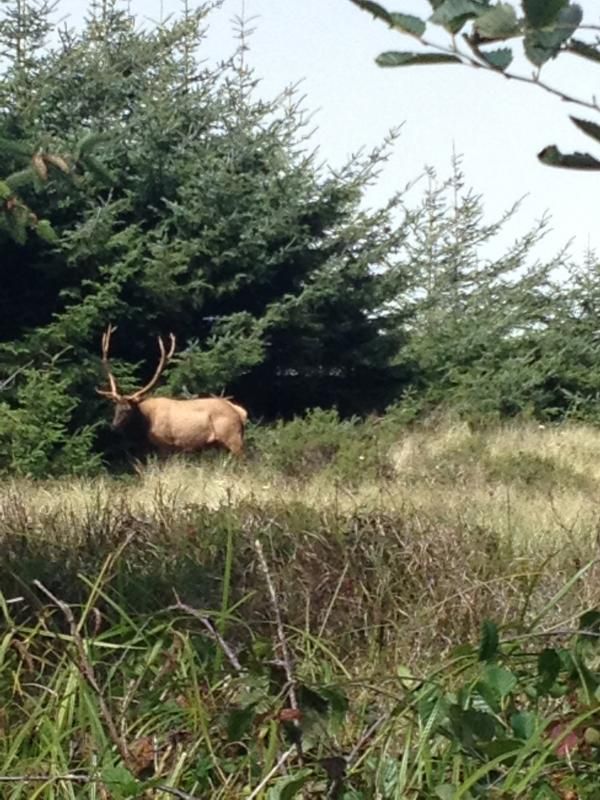 Elk anyone? I could have put a saddle on him.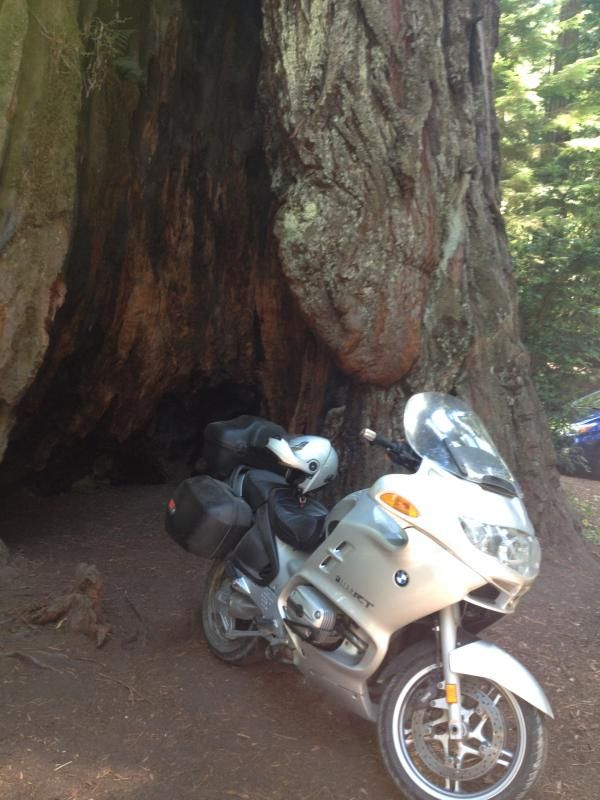 Redwood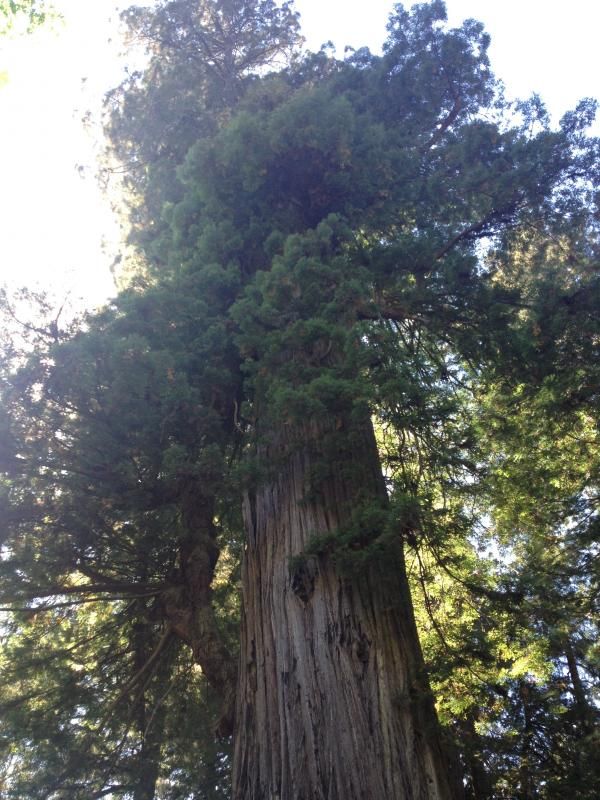 Heading back home