Enclosed is a concept to mount a bicycle on a Vespa GTS 250ie. The intent of the tread is to utilize all the mounts, racks and panniers added as to facilitate a simple attachment of a mountain bike to the scooter.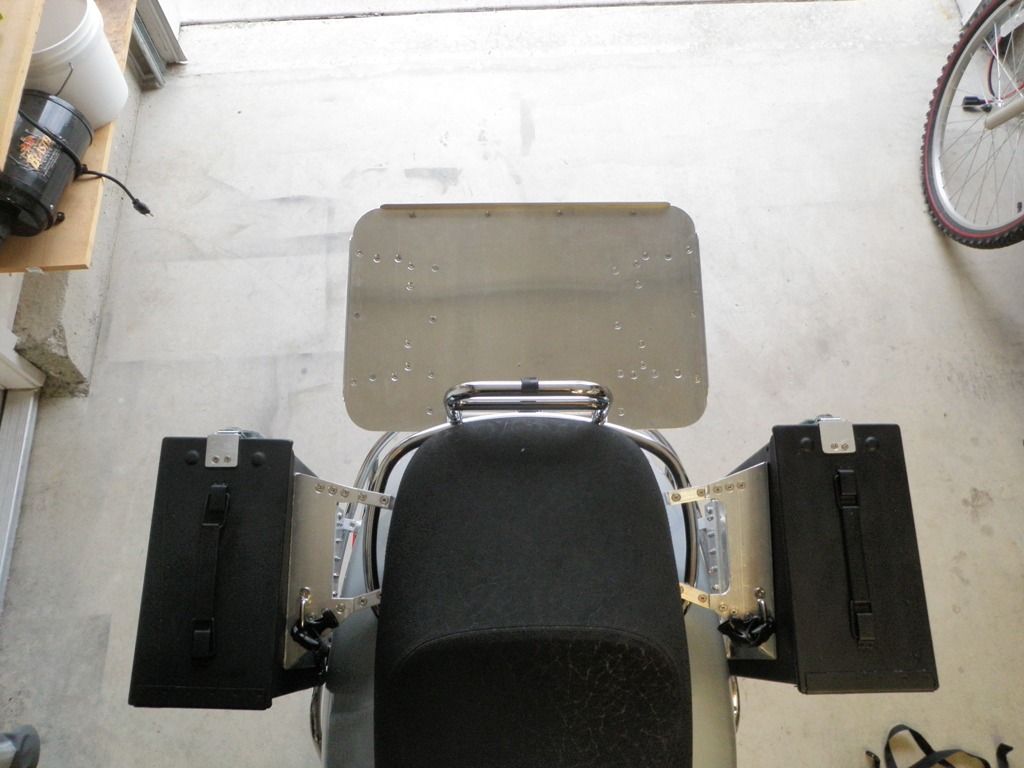 planform view looking down of my Vespa GTS. Added rack and panniers to increase footprint area. need to protect these components from the bikes interface though.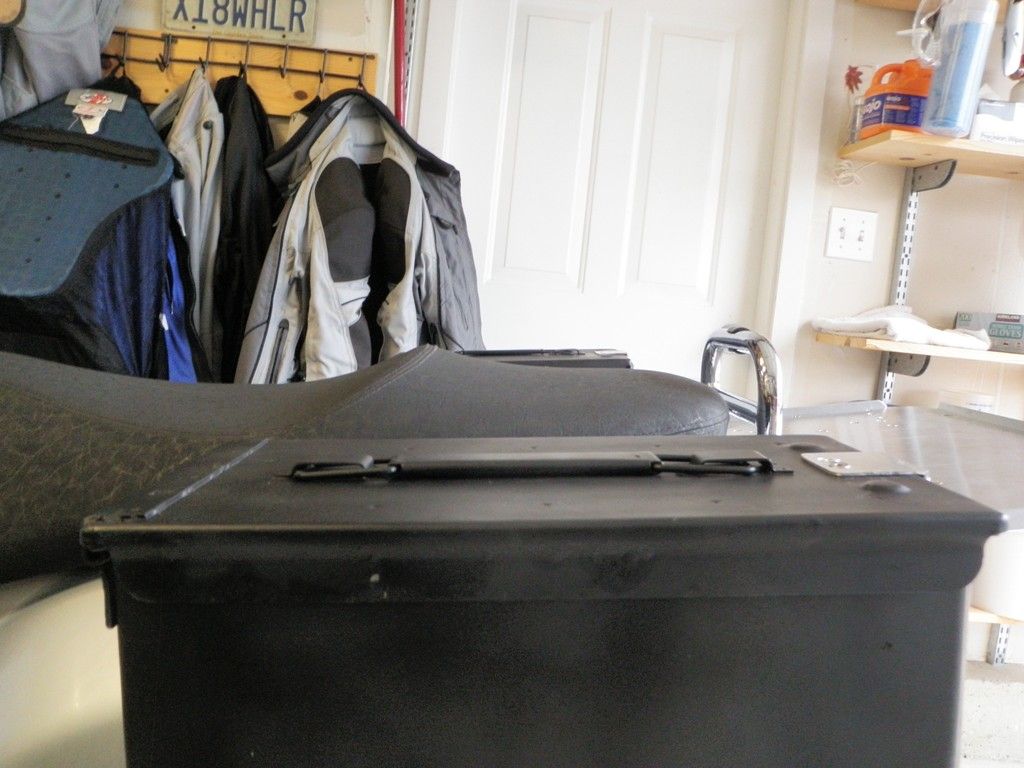 note panniers essentially level with seat, rear rack abit low though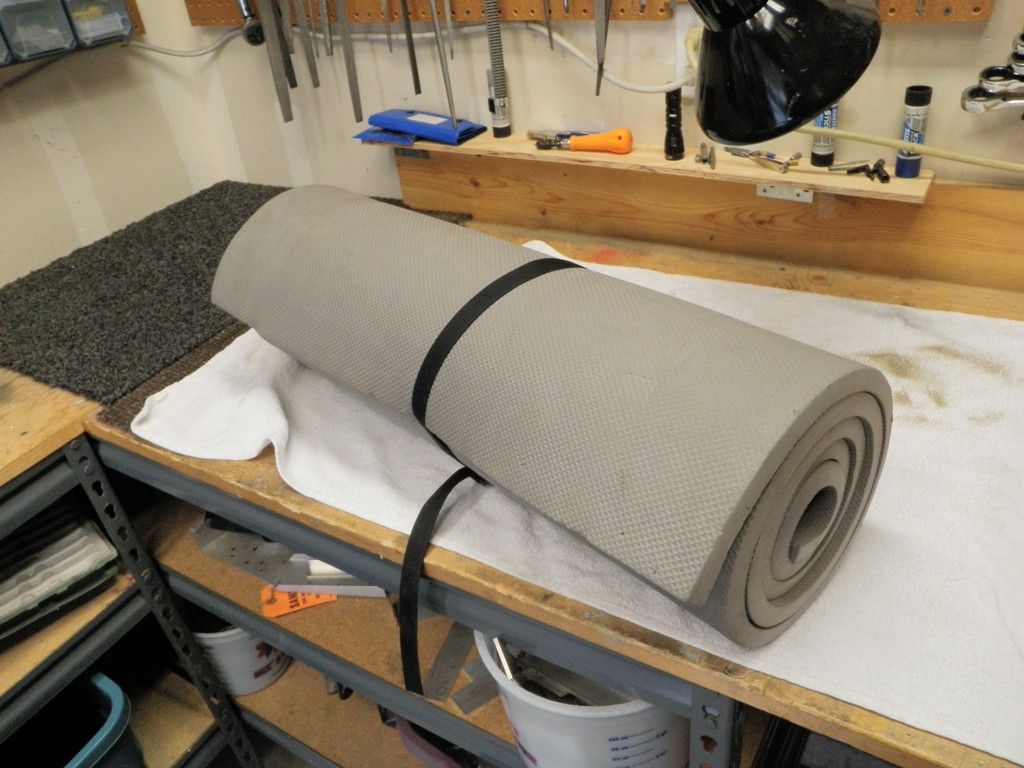 old sleeping pad .60 inches thick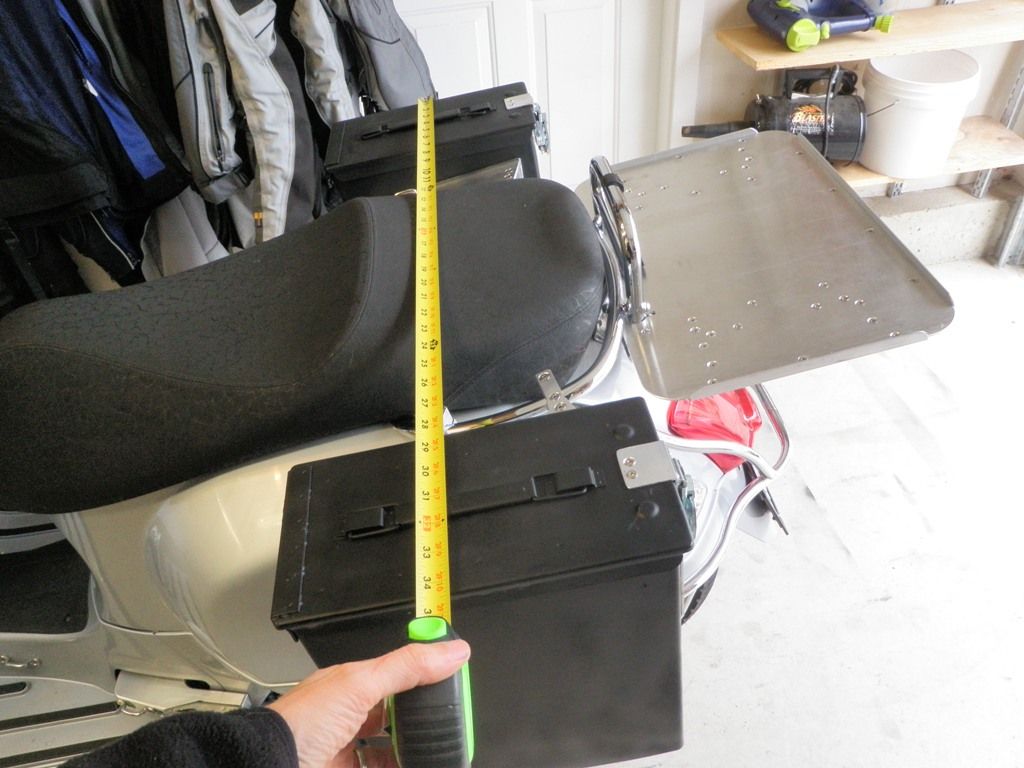 measure bike platform area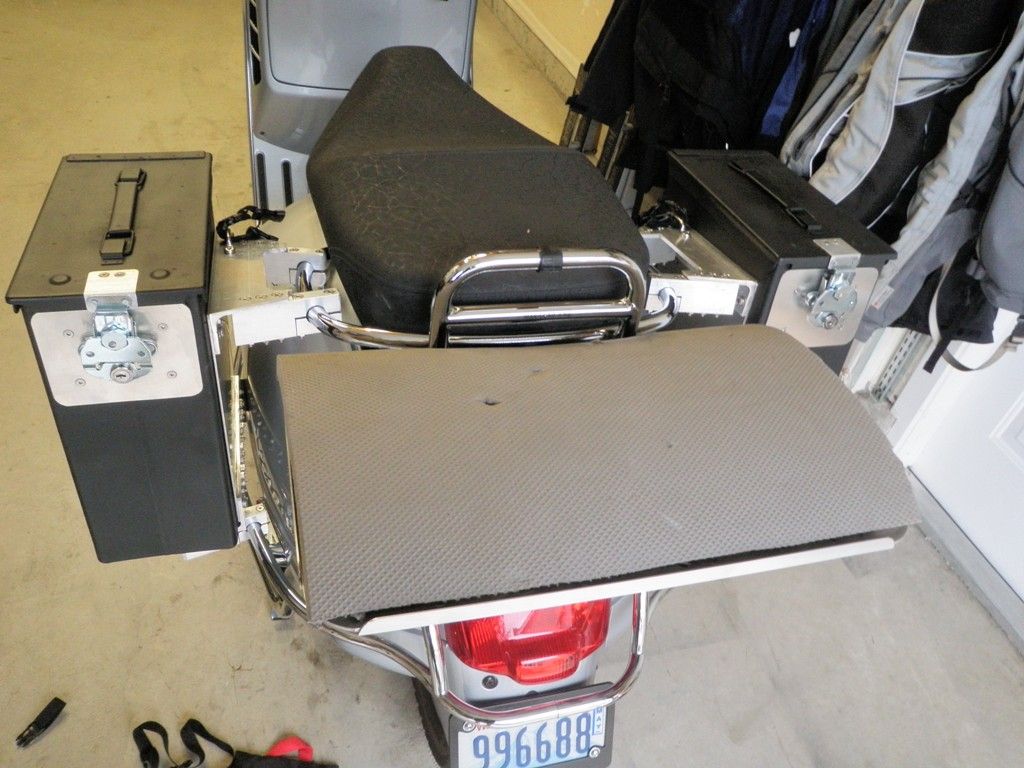 cut pad to match rack size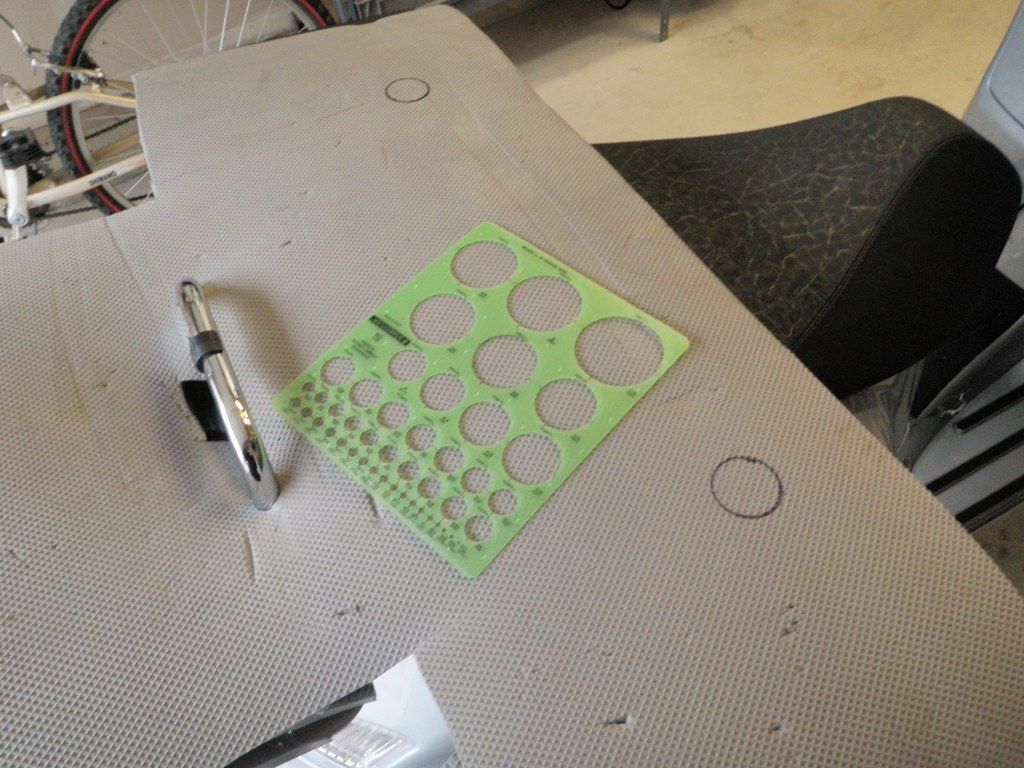 trim larger pad to top rack pad, cut holes to footman loops on pannier rack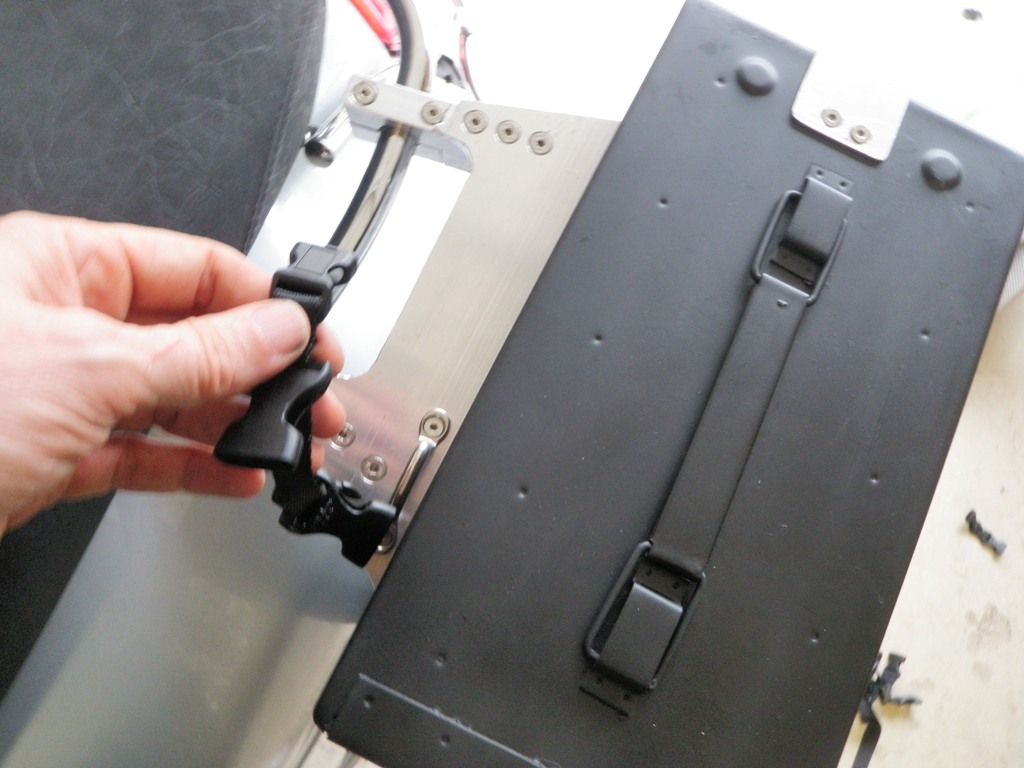 make straps with nylon webbing and exposed female type plastic buckles. attach to footman loop on pannier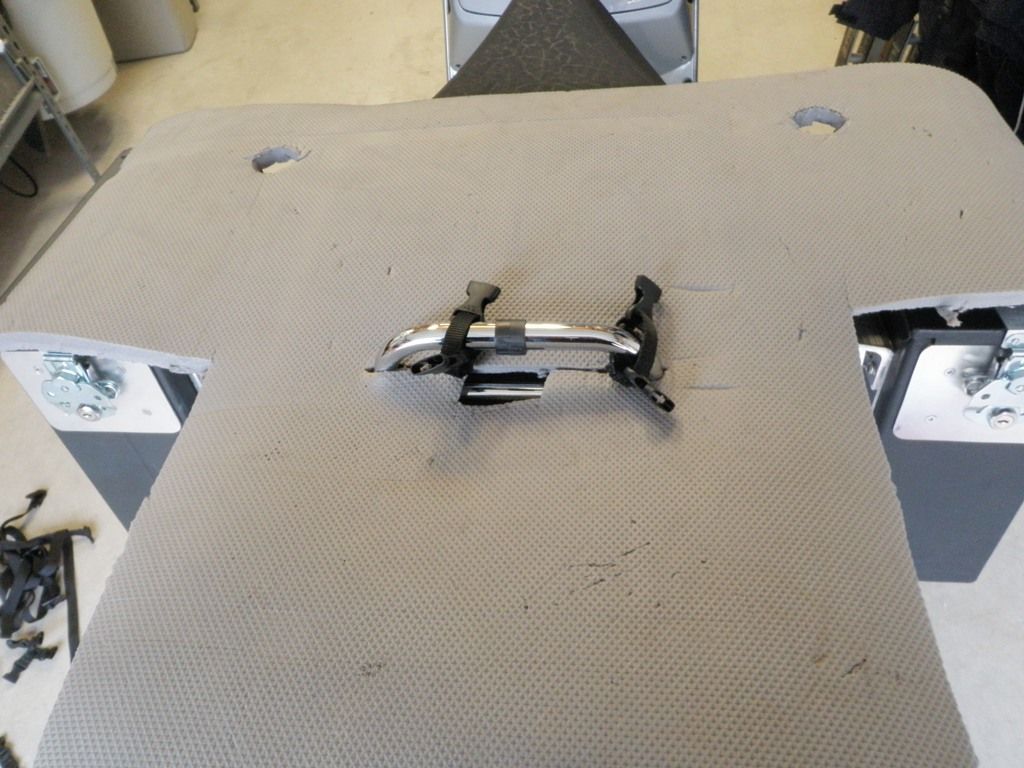 attach straps to center post, 4x straps total to thread thru bike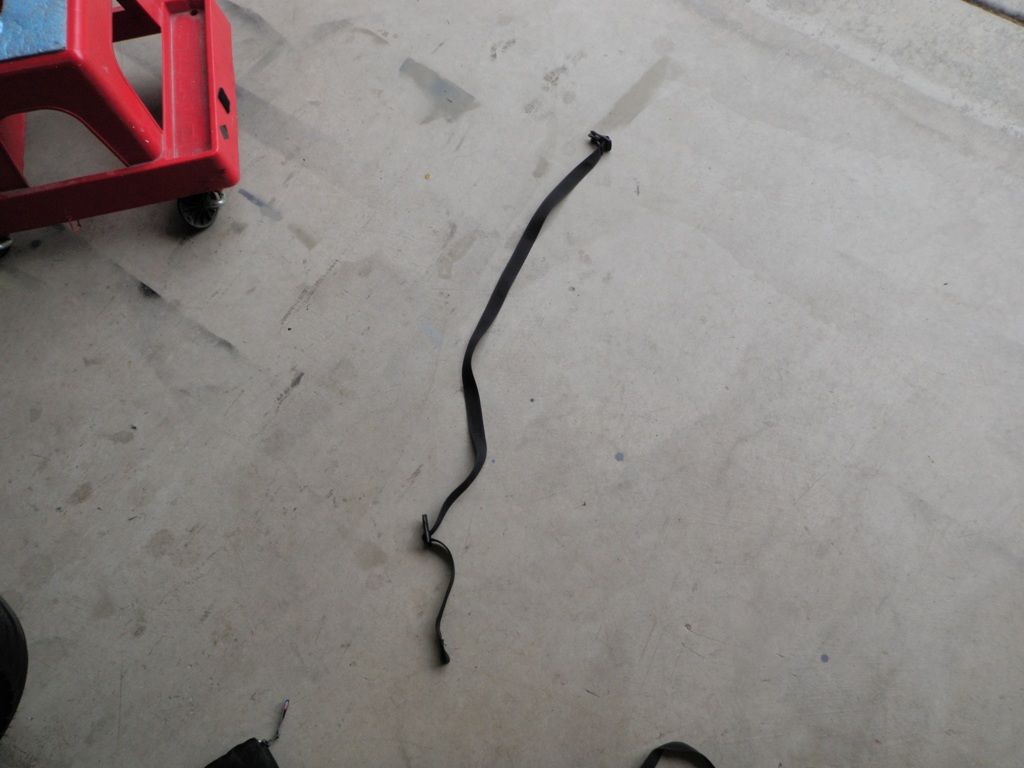 make male male end adjustable strap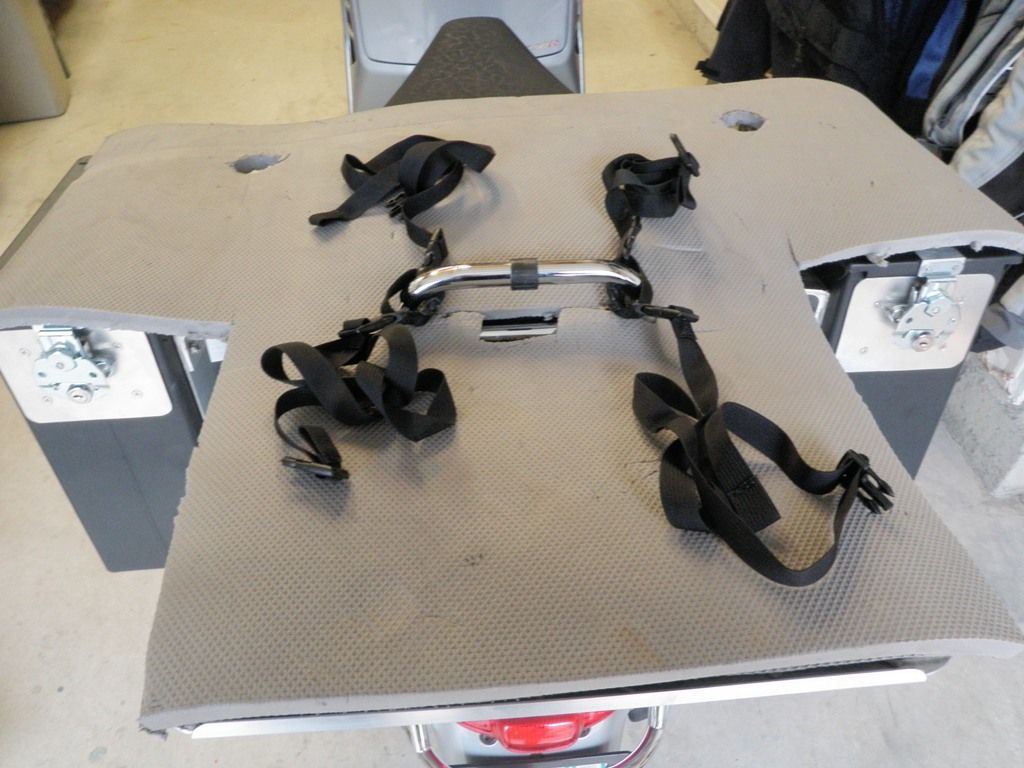 attach strap to female ends on rack center post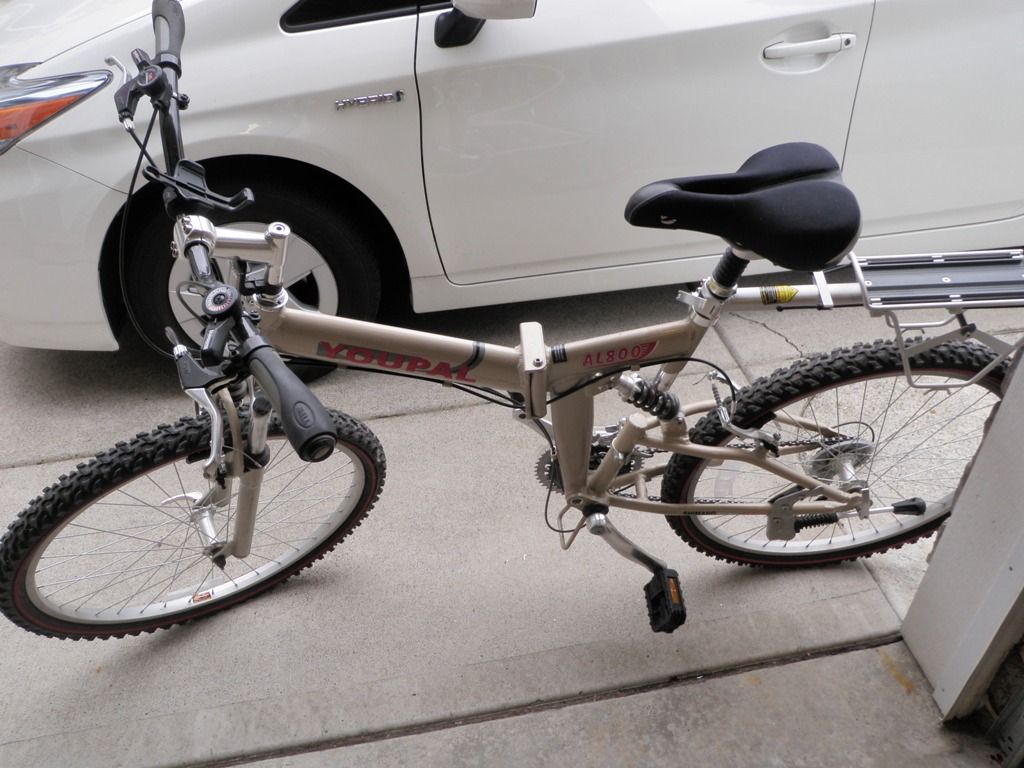 bike to mount...folding bike, but not clown style..almost full size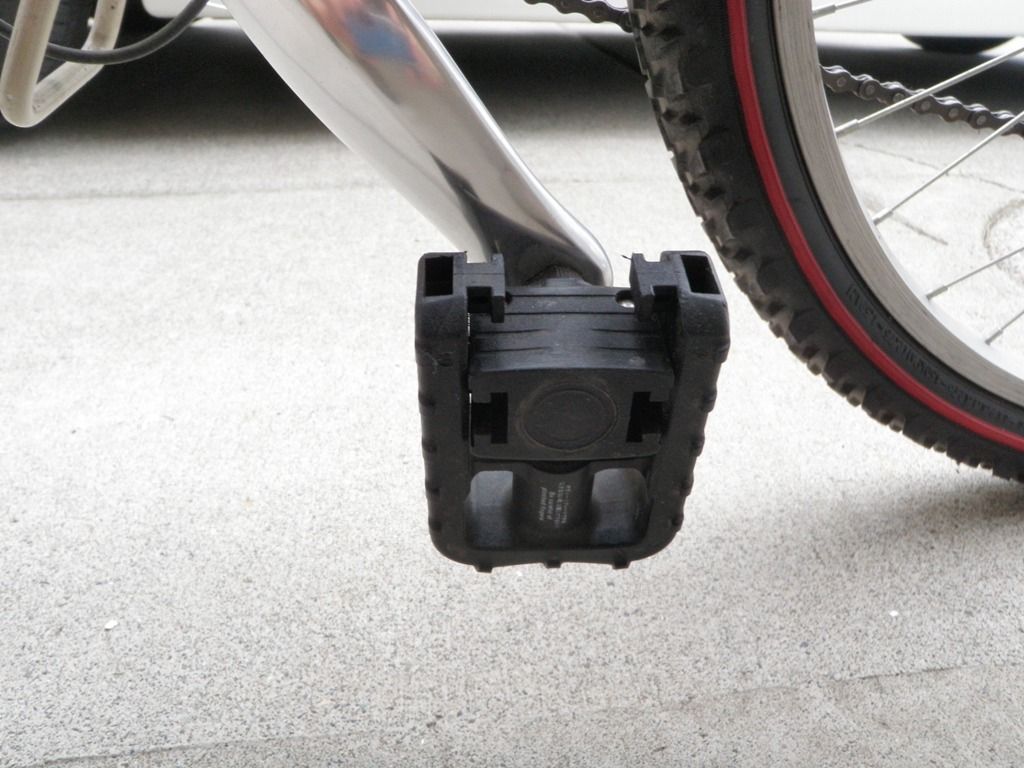 fold peddles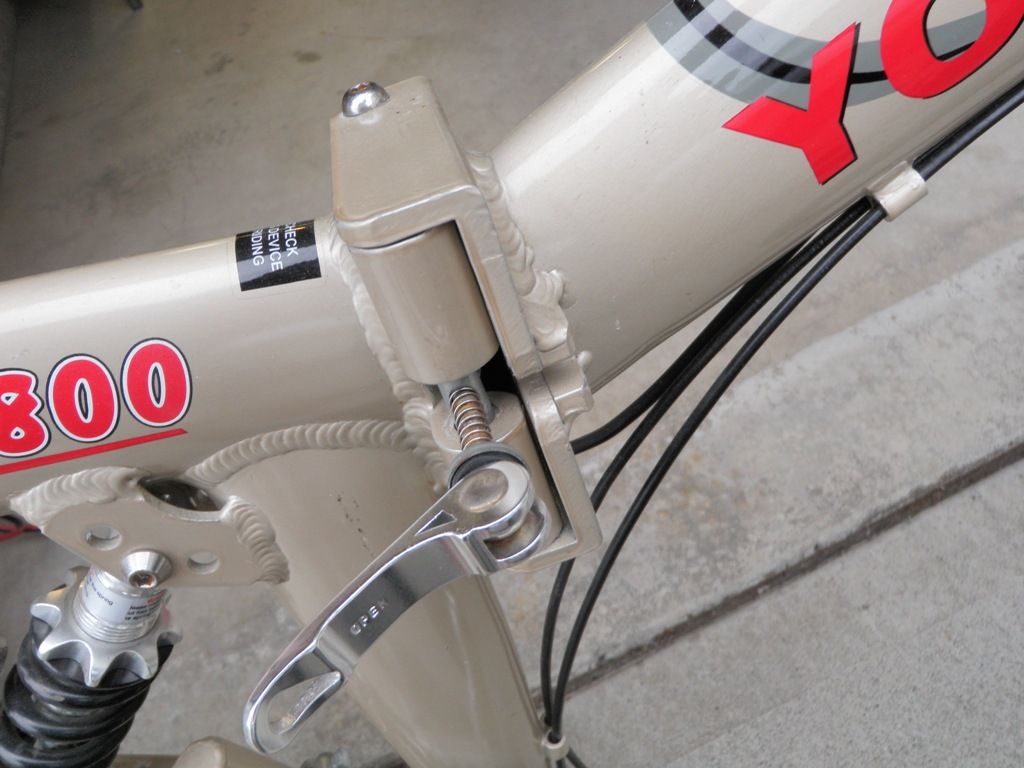 unhinge at latch
ready to mount on padded platform
lay on platform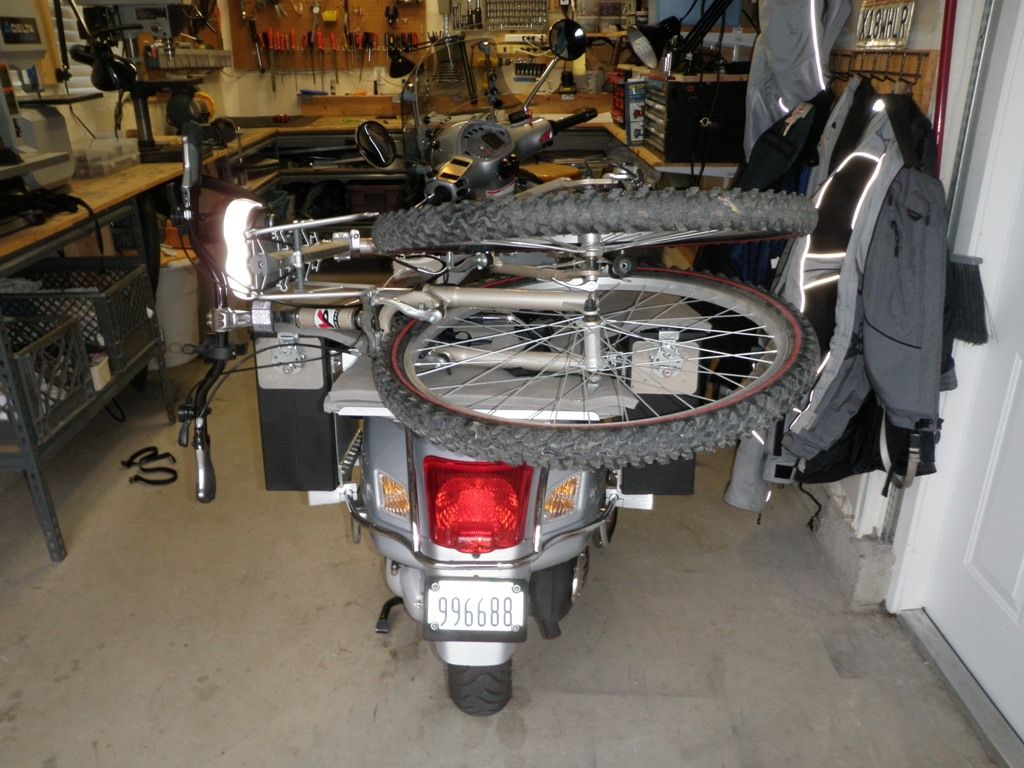 rear view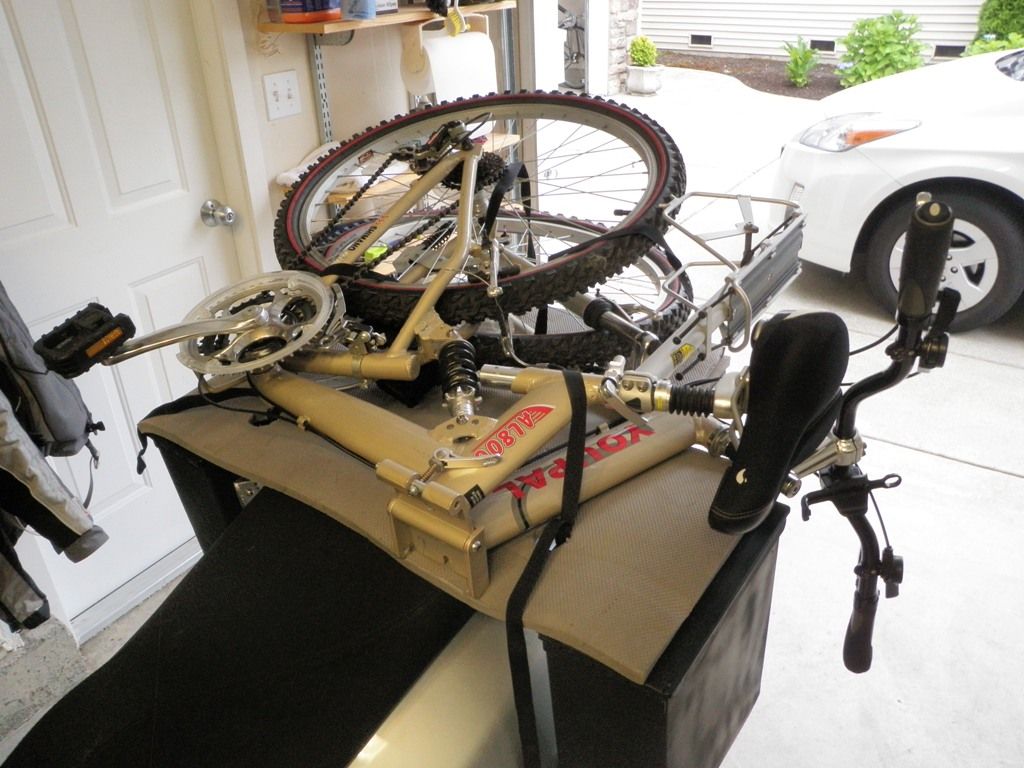 thread straps to pannier and rear rack quick attach points, cinch the nylon straps, plenty of operator seat room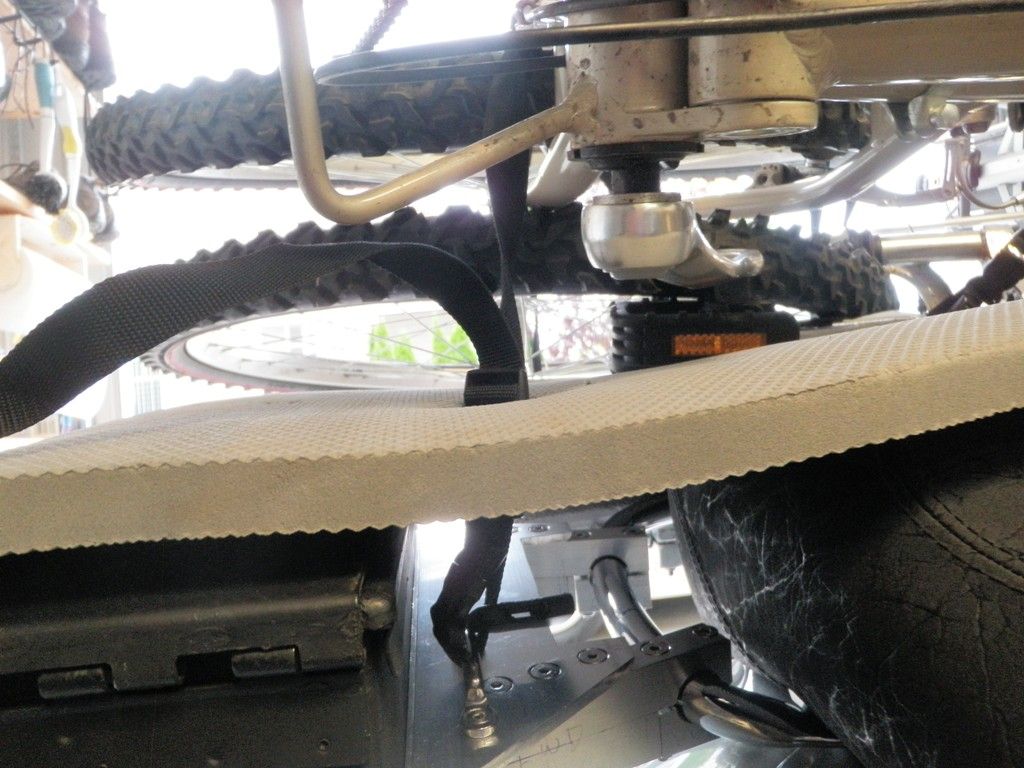 strap shown attached to pannier footman loop
strap to rear rack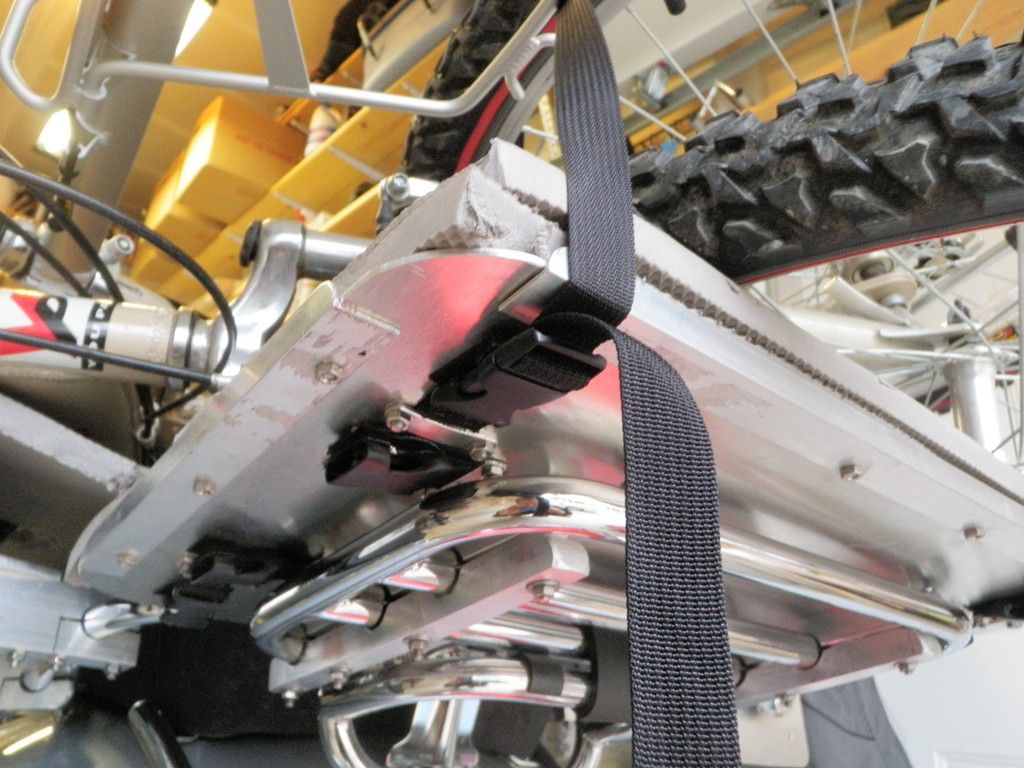 rear rack female attach point
overhead view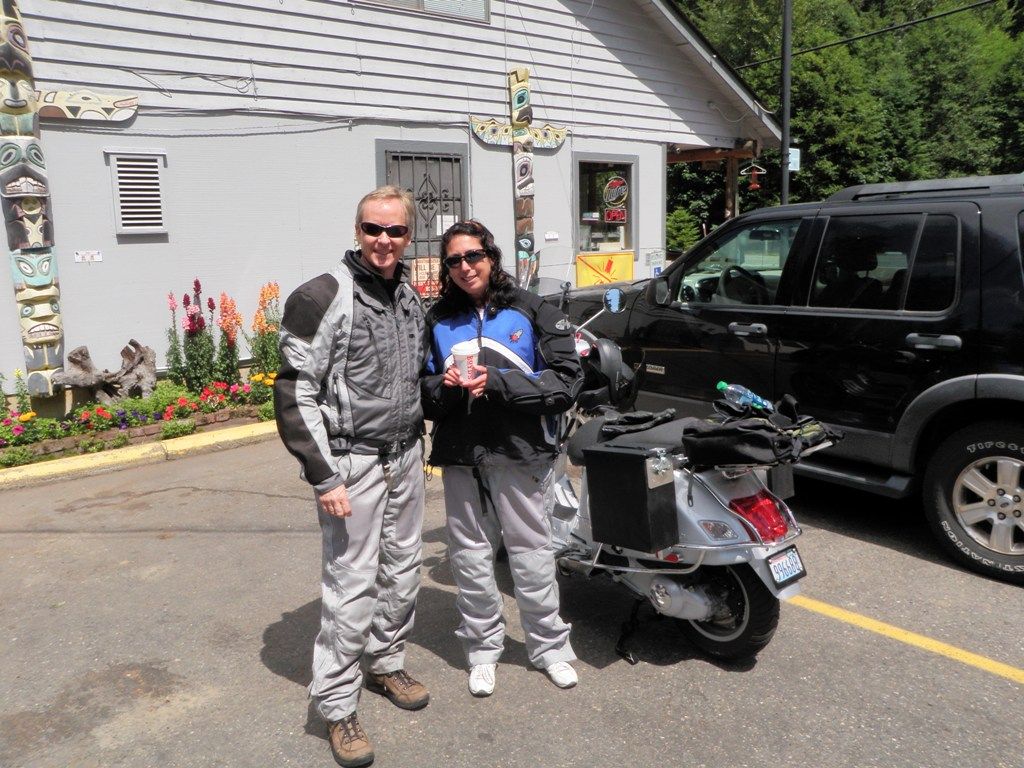 observations:
1. a compromise on bike function, not a real mountain bike but close enough
2. no issues with transport, bike is pretty light
3. easy on easy off, just 4 independent straps, secures bike well
Enjoy!
Keithm