Doing some work on the 990 today. Heated grips, LED aux lighting, Datel volt meter, and a few other small farkels.
I always forget to turn my ABS off till I need to lock the rear wheel. I was thinking of running a set of wires up to the dash or bars for a disconnect switch. After looking what I would have to do (remove tanks, protect the wire ect.) I was thinking.... Mount a small switch near the rear ABS sending unit.
The switch make the "bike" think there is a fault and shuts the ABS unit off. And yes, your light will come on but your ABS will be off....
I found these small switches and rubber caps for a little over $2.00 each. I bought 6 switches and 6 caps shipped for $21. bucks..
Link for switches..
http://www.allelectronics.com/make-a...USH-OFF/1.html
Same as these...
http://www.highwaydirtbikes.com/HDB_...4u33gkwwm46gf5
Here's a few pictures of how I did it..
Switch..
Added about 7" of wire to it...
Drilled a small hole, out of harms way in the left side panel..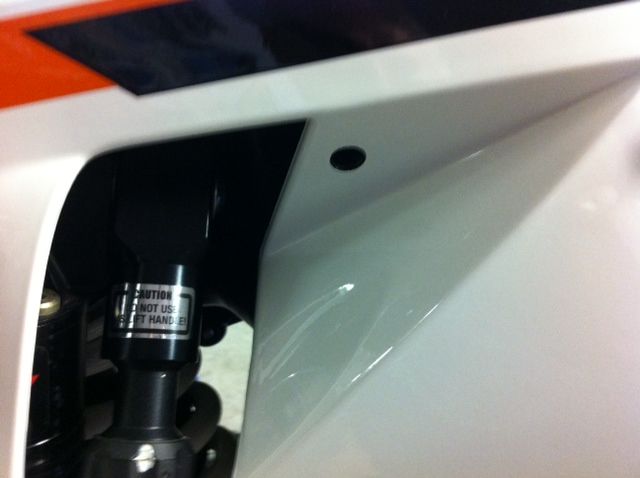 Mounted the switch with rubber cap, and routing the wires to the front of the ABS unit under the seat..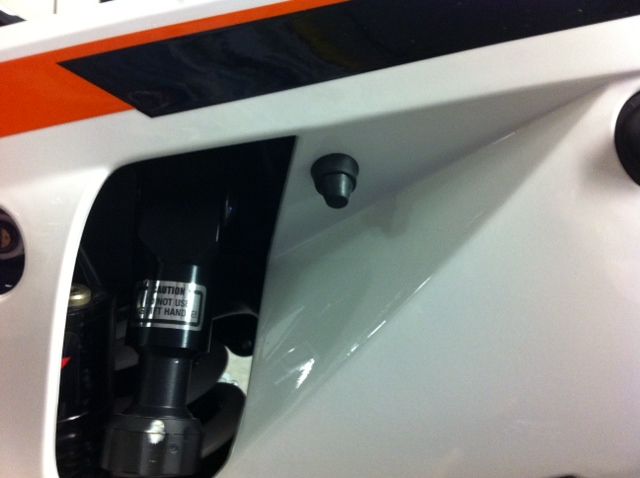 Locate the rear ABS sender wiring. Cut one of the wires, does not matter which one. I cut on the bike side, if you ever need to replace the sender, you will not have to do any rewiring...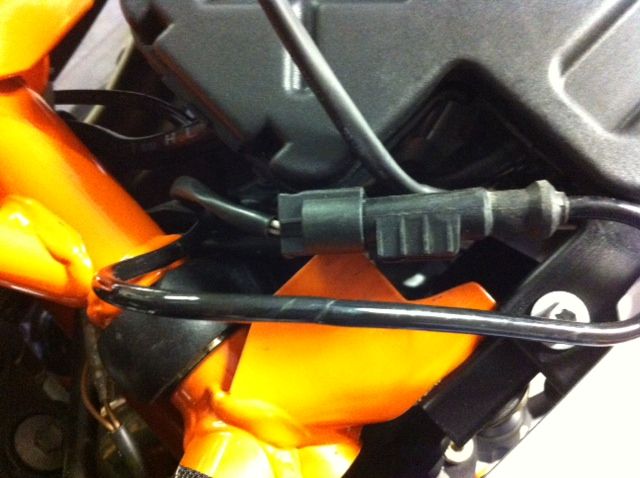 This setup have minimal wiring, and you only have to remove the seat to do it. Take you about a hour if you take your time and solder everything..
Now, when you are flying down that gravel road and it hits you... $hit, I forgot to turn my ABS off, you just reach down with your left hand and push the button. Simple, and easy...
Smitty