I'm writing this RR after our return to suburbia. I had intended to write & post it in real time, but we filled our time with more fun stuff and usually were out of reach of WiFi- perfect! Life is seriously interfering with writing this report, so installments may not come out as regularly scheduled.
The general plan is to take the Badger across Lake Michigan in the morning, turn right & wander around Door County, wander around the UP of Michigan, then be home in about 5 days (this is not what happened). We are camping and carrying some food, so we can stop about anywhere. We are leaving Sunday morning in hopes of missing some of the tourist traffic in Door County.
Day 1, Sunday 8/4
I left my home in Mt Clemens, MI, to pick up SweetPotatoQueen. She was all packed & ready to go, so 15 minutes later we were loaded up & ready to hit the road.
Then I opened the lid on the Ural hack, the support strap let loose, and the lid flopped open and bent the hinges so the lid wouldn't close. No worries, we are 5 minutes from TechShop. 15 minutes with some air tools and a huge deadblow mallet & we are on our way! 12:30 ish- a nice early start to our day. Pictures seem to be lost in the shuffle. Must not have happened.
I hate the slab, so that's what we take all the way to Ludington.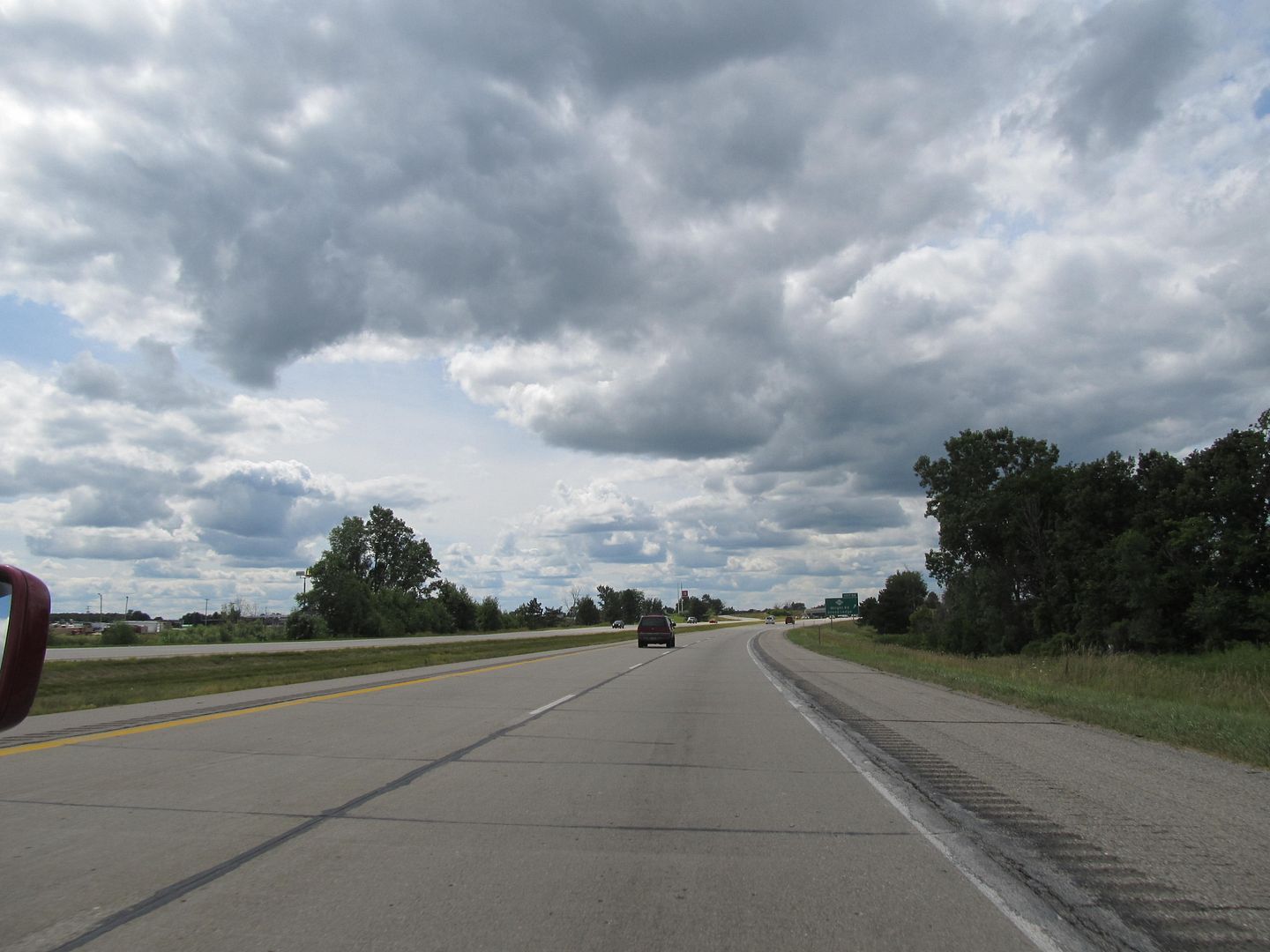 SPQ has not seen the area before & I want to get there with enough light to see the sights.
SPQ is a lighthouse hunter….
Aren't we photogenic!
We traded some $$ for ice cream at House of Flavors, then found a geocache. We ended up at a hotel so we didn't have to pack up camp before meeting the ferry at 8am the next day. I will admit the pool felt great after fighting a poorly loaded hack for a few hundred miles.
Here is the magic carpet that will carry us across Lake Michigan in the morning. It's about a 4 hour crossing.
300 ish miles today.