I wanted to share with everyone a great day trip ride I had with Philippe from PAR Motorrad. PAR Motorrad is a BMW partnered tour operator here in the Philippines. Philippe knows this country better than anyone and has extensive knowledge of some fantastic roads unknown to even the locals. We decided to keep it close and only do a day trip as the weather right now has not been the best. I took my wife along as well. Riding was a good 80/20 ride and we had a blast.
We started off in Makati and made our way to the expressway to get out of the Metro area as fast as possible. Stopping at Cafe France for a fantastic breakfast. (Philippe is French so naturally we stopped there
)
First stop before hitting the "good" roads:
Philippe and his GS650 Sertao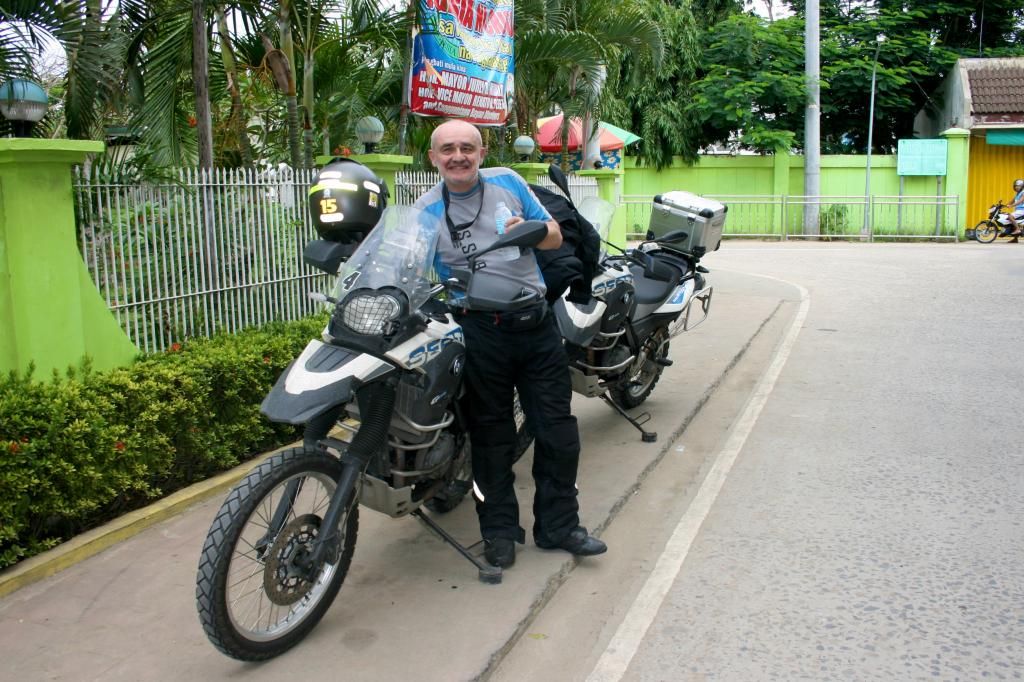 My wife and my R1200GSW
Ready to go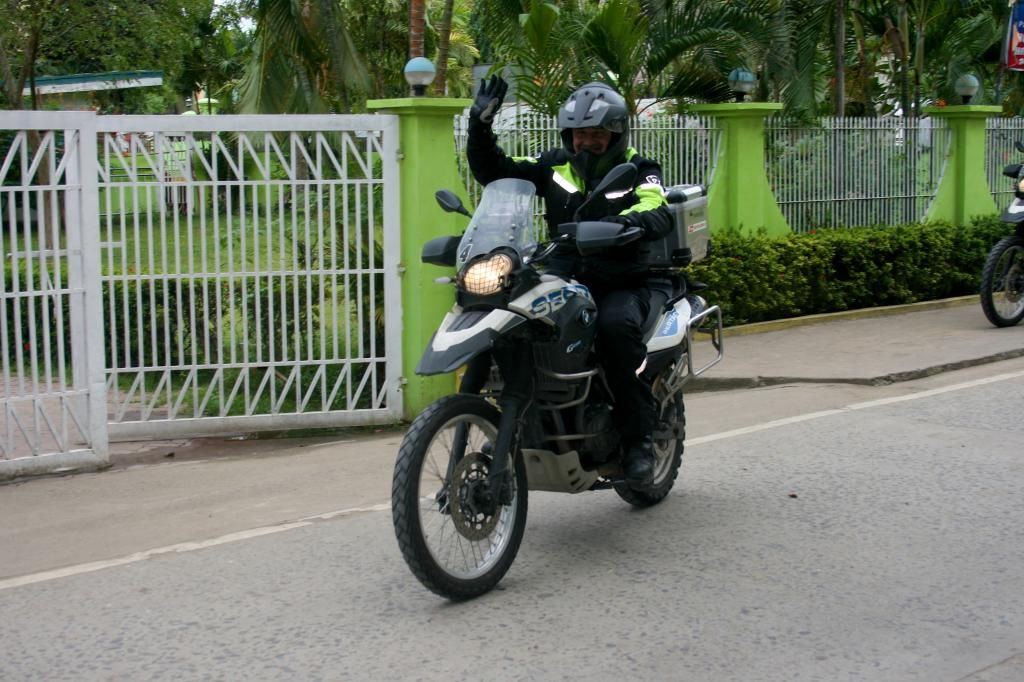 After that we made our way to Batangas going towards Lobos. After some of the most amazing scenery and great winding road we came out to the ocean and took in the breath taking scenery. We were able to clearly see Verde Island and Mindoro in the background!
Philippe, Lorna, Karla, and Mshari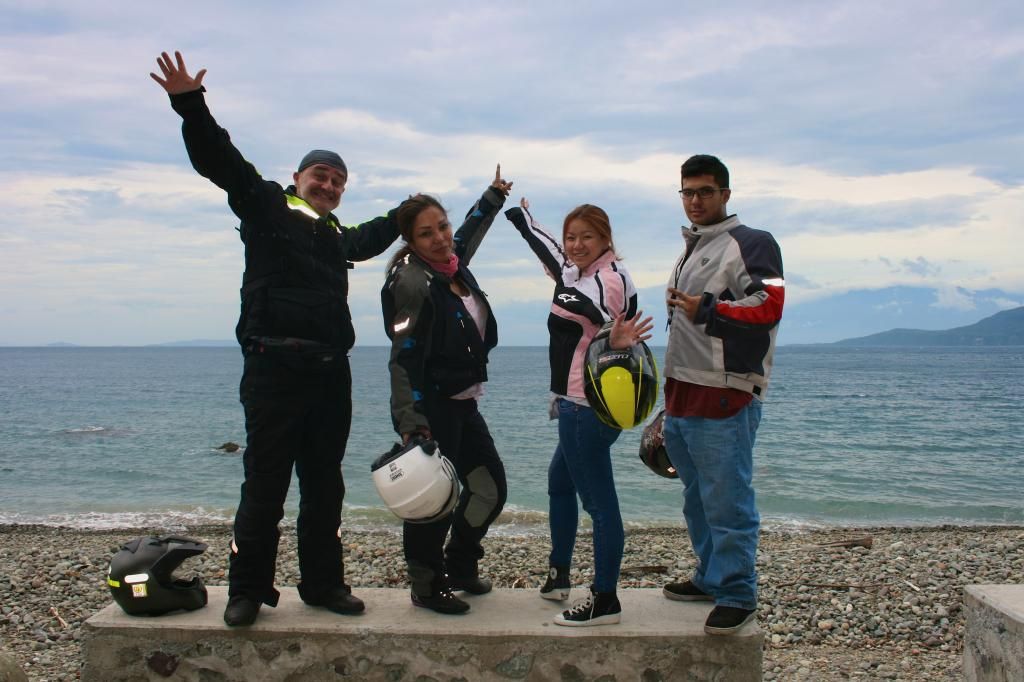 Philippe was kind enough to man the camera so I can get in there too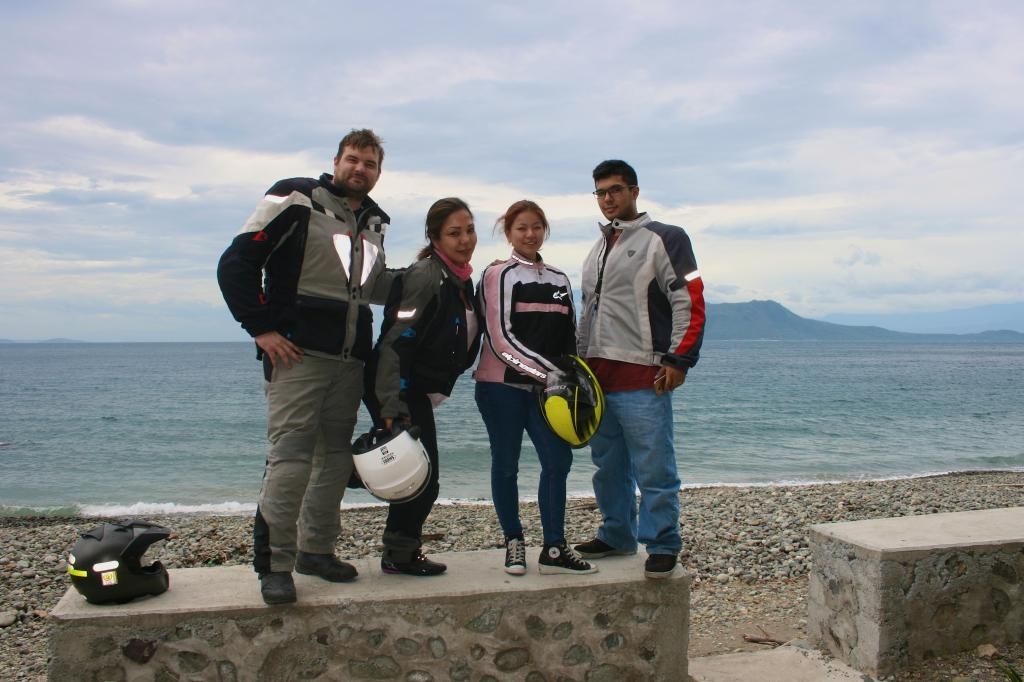 PAR Motorrad uses G650GS Sertao for rental and their guided tours. Our friends on the bike were very impressed. I of course used my GSW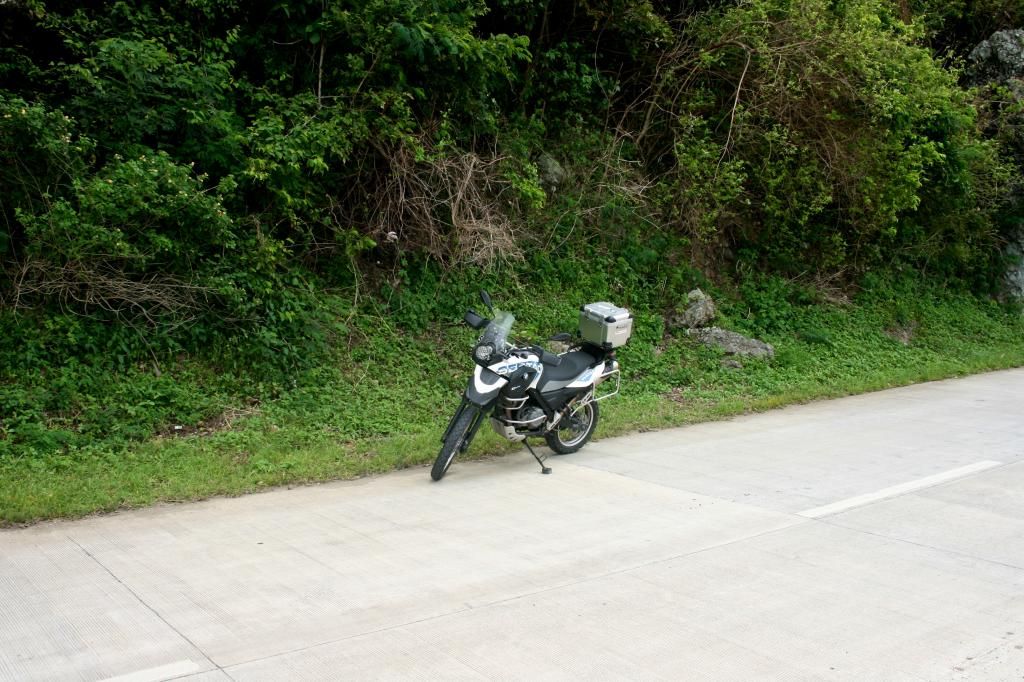 From Lobos we headed towards Lemerey to go see the vintage motorcycle museum there. We hugged the ocean for awhile longer and stopped off on one amazing viewpoint with a giant archway.
Ocean road
Archway (Don't know what it is for to be honest)
Ocean view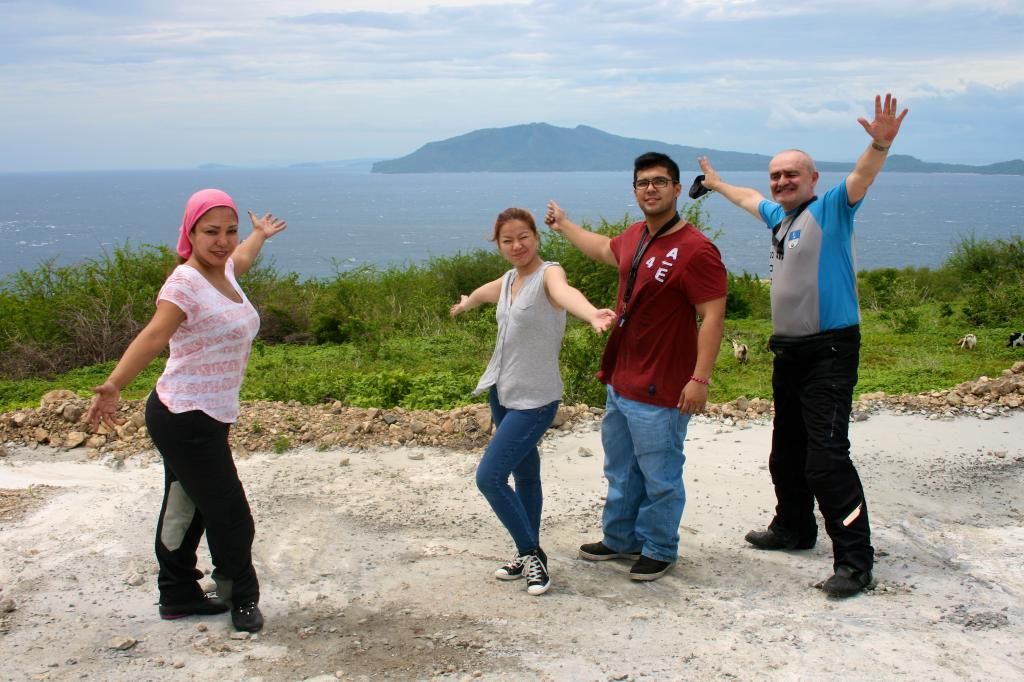 We went to Lemerey and everyone was far too hungry to make it to the museum so we stopped in at Max's Chicken Restaurant for some of the Philippines best fried chicken.
The crew anxiously waiting on our chicken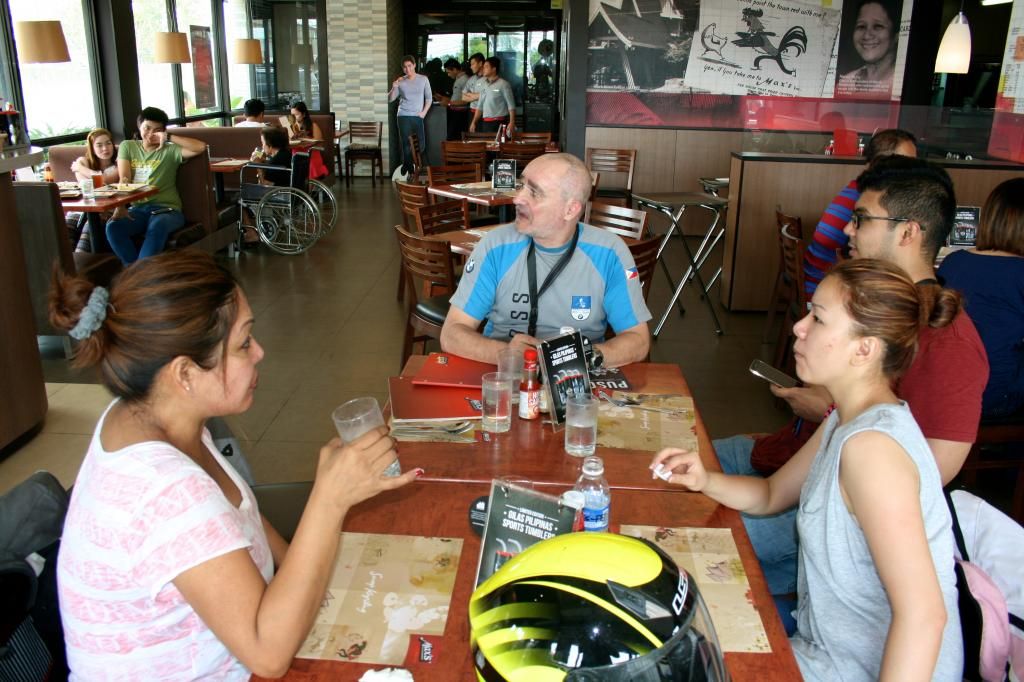 After stuffing our faces we took off to Tagaytay to get some relief from the heat. It tried to rain on us on the way but that didn't happen. The road to Tagaytay was off road and was a complete blast. The last typhoon really did a number on this place so it was a bit tricky in some parts. My wife is a trooper and enjoys going off road. We stopped off in a secret location to get a glimpse of the Taal volcano from the backside which most people only see from the front. Taal is the smallest volcano in the world.
Taal volcano from the back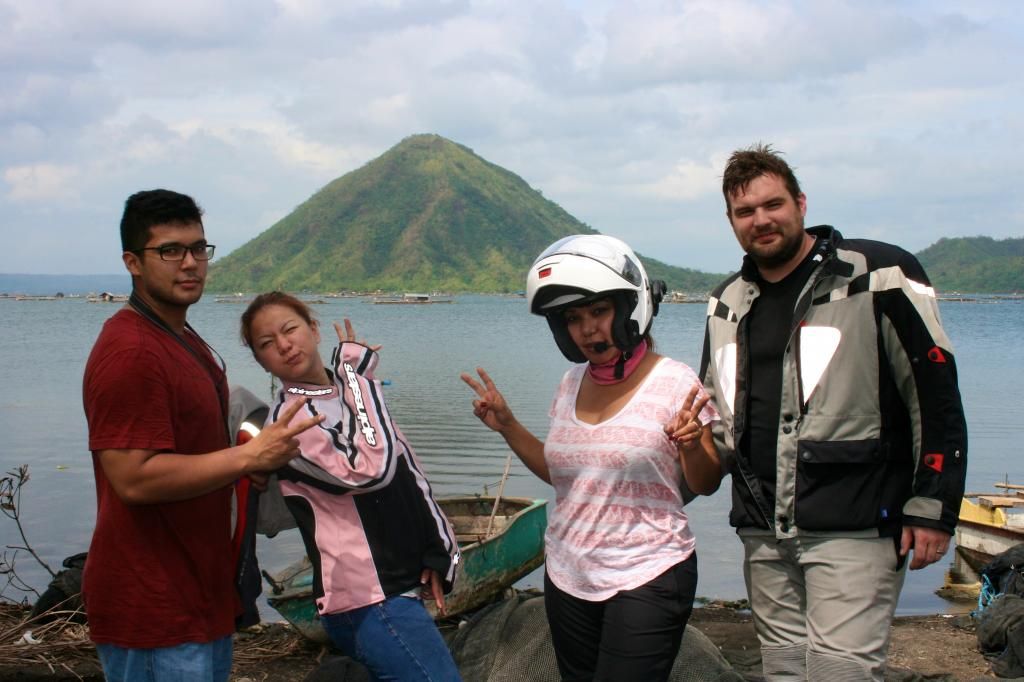 From the volcano we made our way up the mountain into the Tagaytay highlands. Temperature dropped a good 5º C and was a welcome change. Stopped at the top for a break after the never ending inclined decreasing radiuses we went through to get to the top of the mountain. 600m elevation.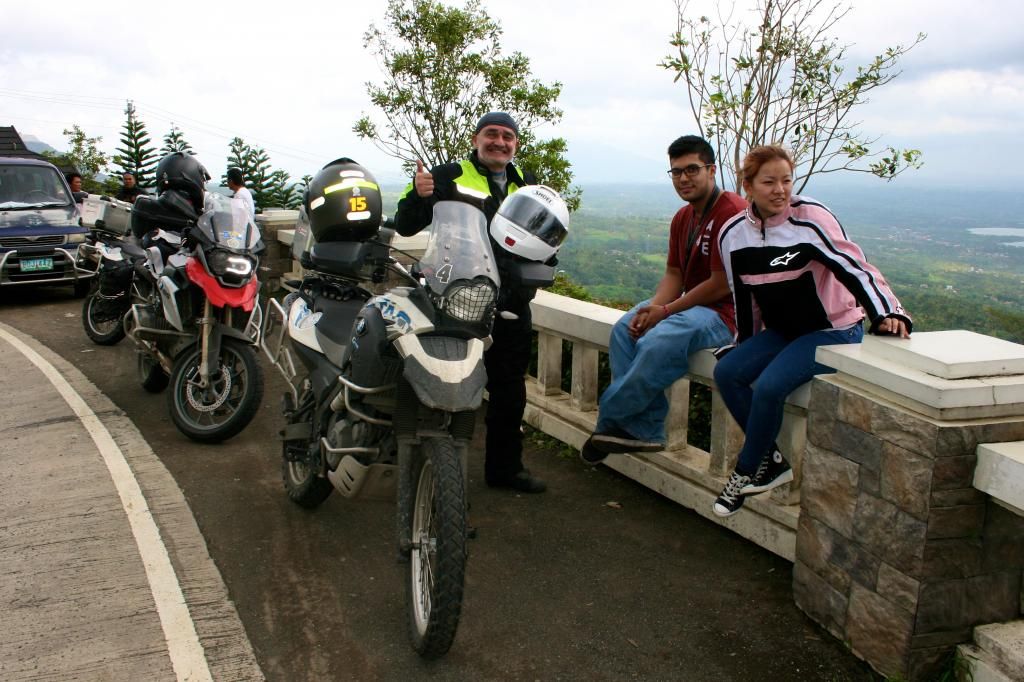 First ever adventure ride for Mshari (he was beat to say the least)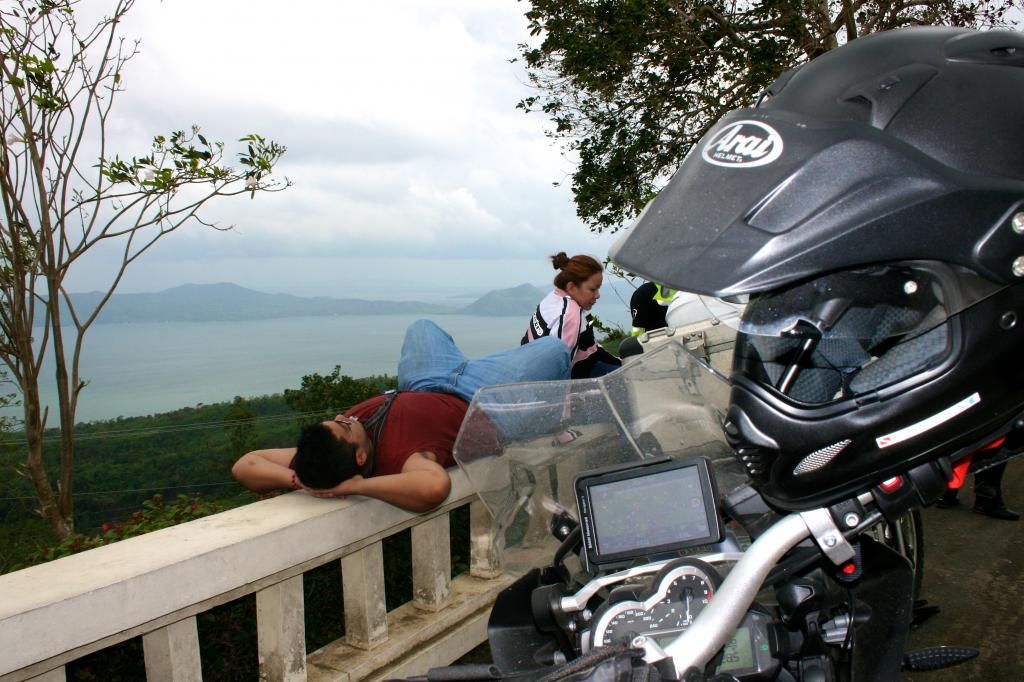 My wife and I
View from the top
After that we made our way through the Saturday evening traffic and blasted our way back to Manila for some Boont's Amber Ale I had waiting in the fridge.
As soon as I pulled the bike into the driveway the rain came down.
I have to say PAR Motorrad (parmotorrad.com) is a fantastic tour operator and I had one of the best rides ever that day, one I will never forget. As soon as the weather clears up we will be going on a week long adventure through northern Luzon and also booking another trip to explore Mindoro and Albay region. Philippe really knows his stuff and if anyone is wanting an experience of a lifetime it truly is more fun in the Philippines!