The planets aligned perfectly and I was finally able to get out on the V-Strom and do some riding. This winter has been a long bitch, so it was great to dicker around and waste a day doing shit I wanted to do.
I left around 2pm from Youngstown, Ohio and headed south into Columbiana. I stopped along the way and took photos of things I thought was interesting, at least for Ohio that is.
The first stop was this beautiful barn along OH 164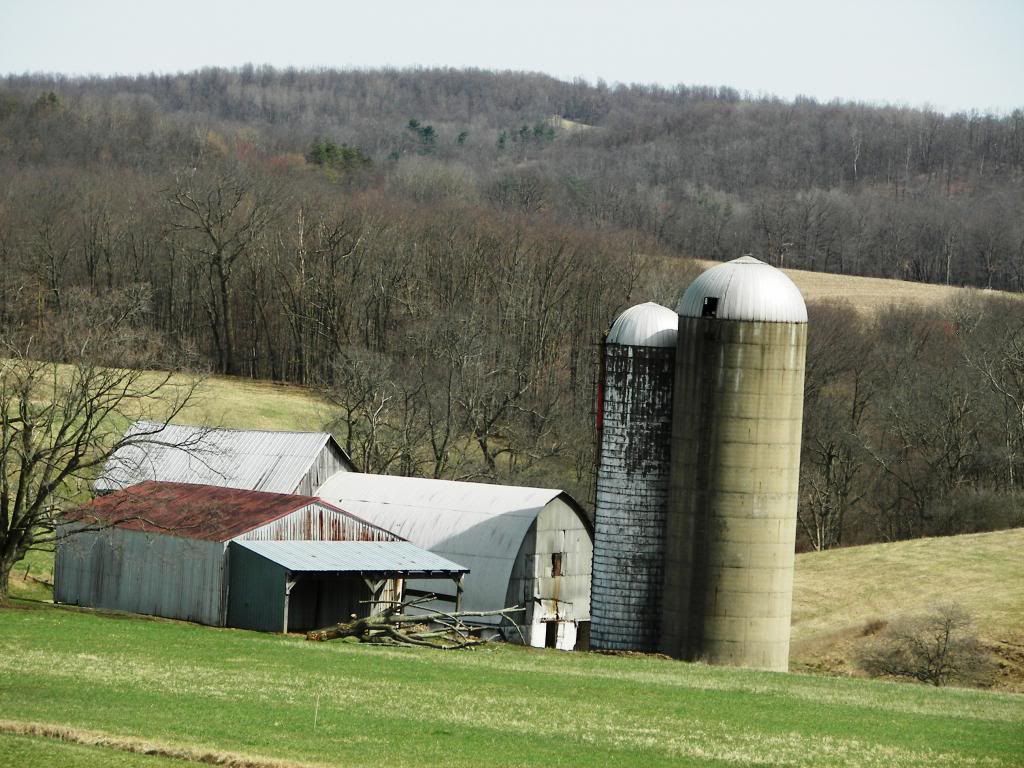 And then another farm and barn.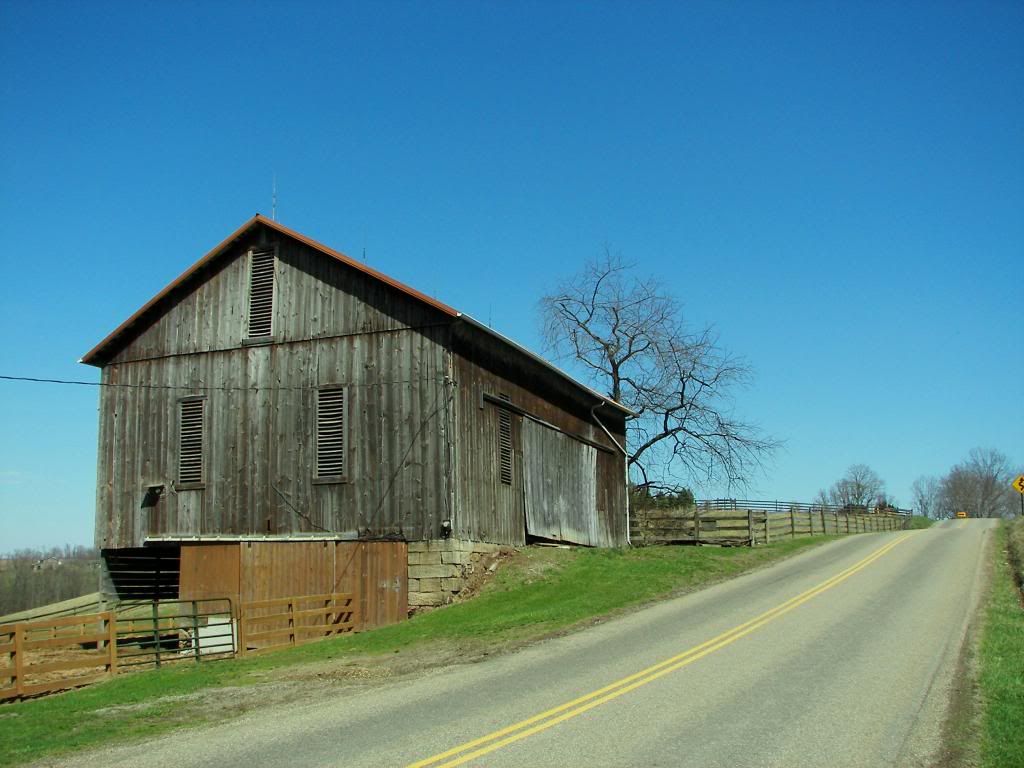 It is hard to travel more then a few miles out in this area without coming across an old barn.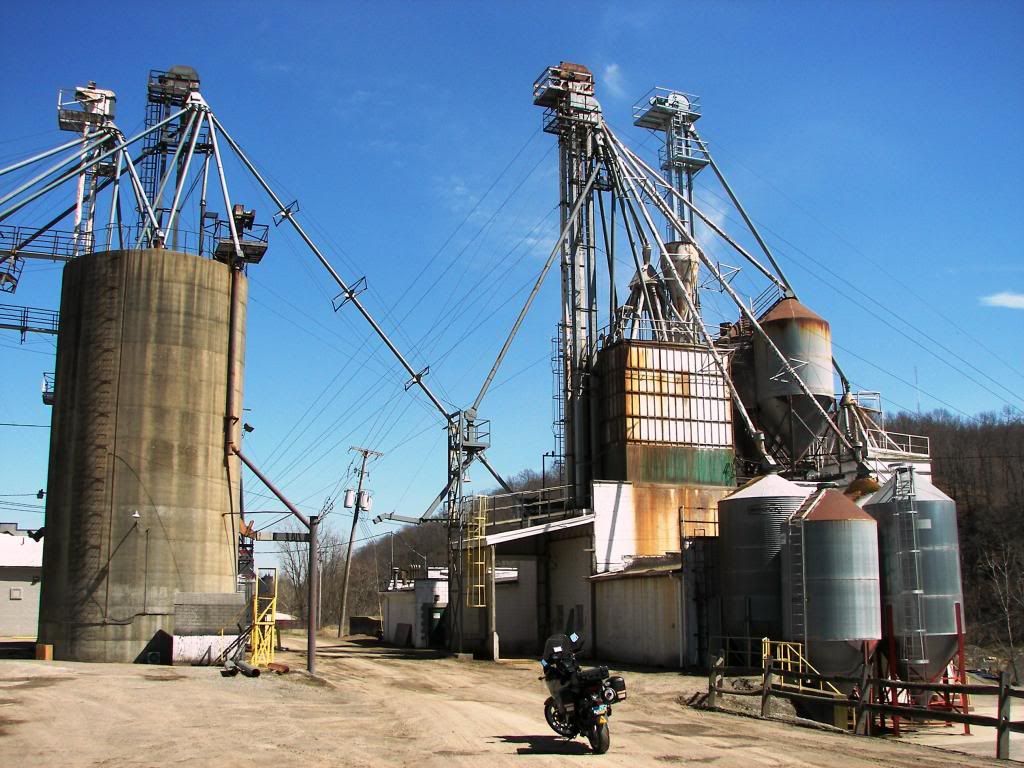 This industry plant was in Salineville, OH and looked to be about the only type of civilization in the area.
Some logging along the OH164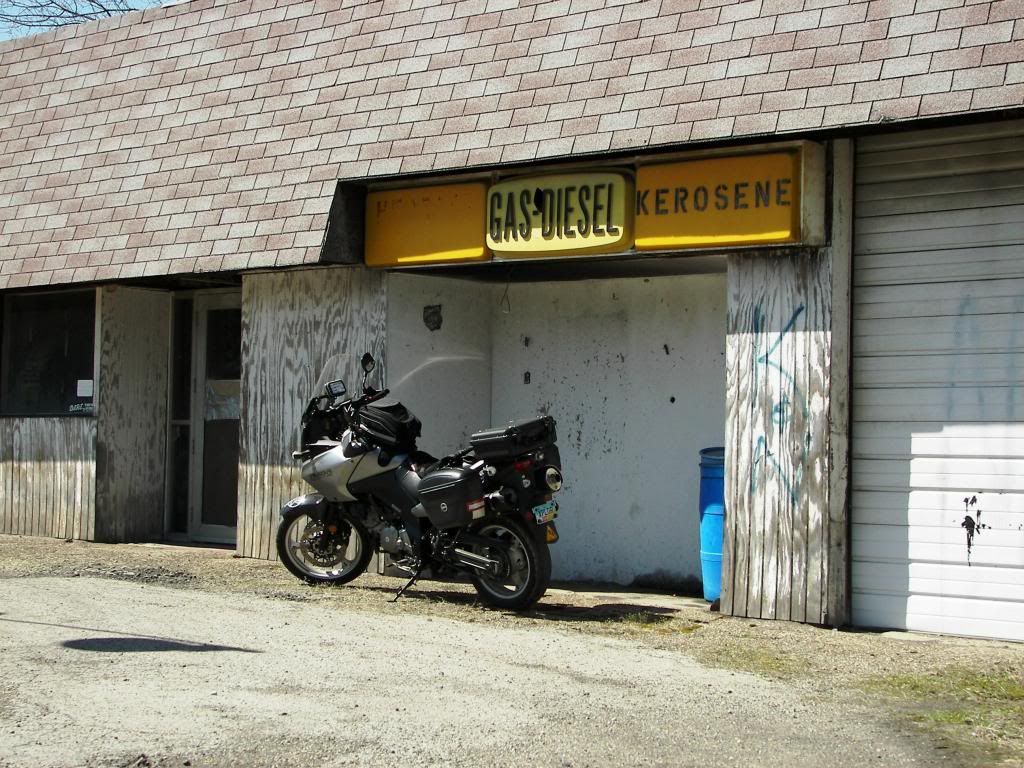 Old abandoned gas station. Can't remember where this was exactly.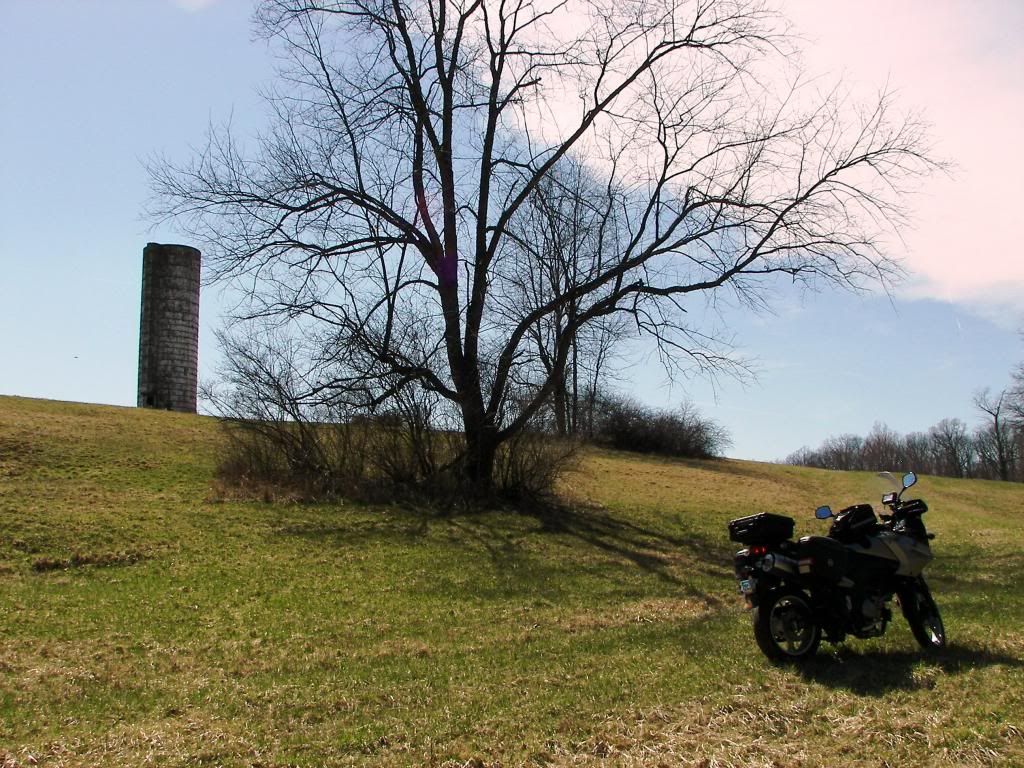 I pulled off from OH39 (which is a GREAT scenic route) and did some exploring in the large empty fields. Don't worry, they were not crop fields or some farmers property (not that I know of).
More farms, more barns, and more hard labor.
Whenever I would see any interesting road I would pull off and do some exploring. This nice gravel road led to an Amish Farm of about 4-5 houses. It occurred to me that I should turn around and bust ass outta there... I had thoughts of some weird movie scenario where motorcycle guy is abducted by Amish and forced into their lifestyle. The thought later seemed rather enjoyable.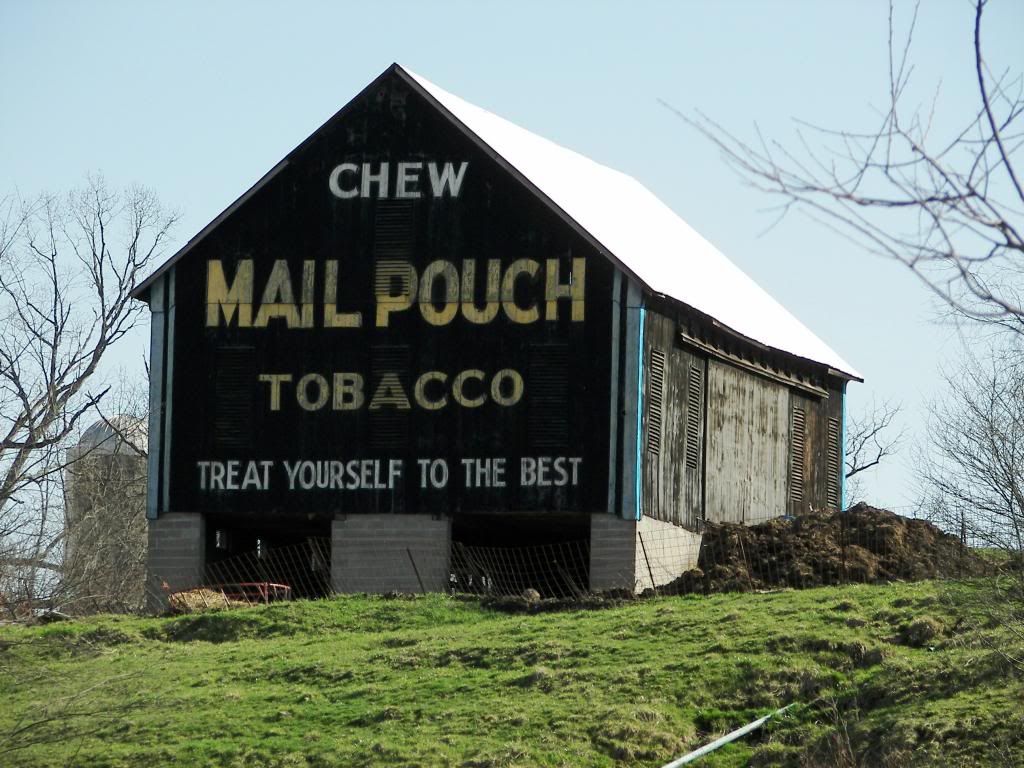 Another Mail Pouch Barn - freshly painted. This was along OH43.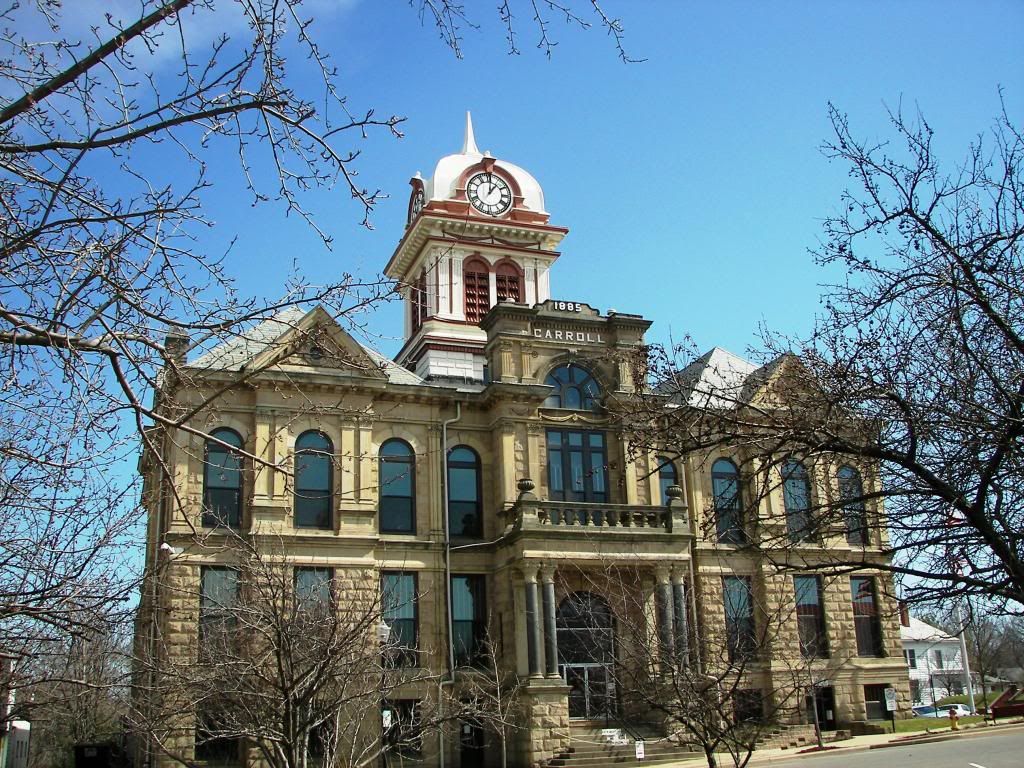 Carroll University? - Not sure what this building was. It was in the middle of a town square, small little "Dukes of Hazzard" type community and this large building pops up out of nowhere.
I stumbled across a real honest-to-goodness working Drive-In movie theather. It is called "The Winter" and still functions and shows movies. It reopens for business next month (May 2014).
How many operational moive theathers are left in our country?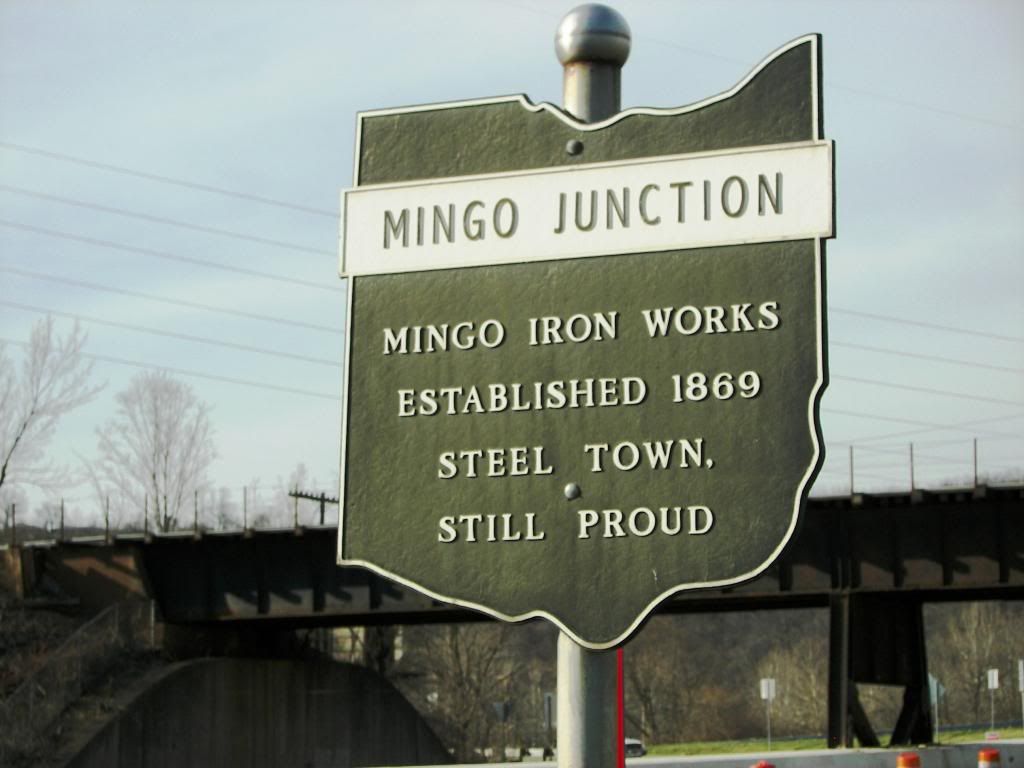 Mingo Junction sits along the Ohio River and still produces American made steel.
Just like the drive-in movie theater, the Steel Mill industry is a hard thing to find in our country nowadays.
Mingo Junction is served by both railcar and the Ohio River shipping.
I took the V-Strom down into the Steel Mill and looked around a bit. Parts of the place was still in use and obviously producing steel, and other parts looked to be abandoned for 50 years.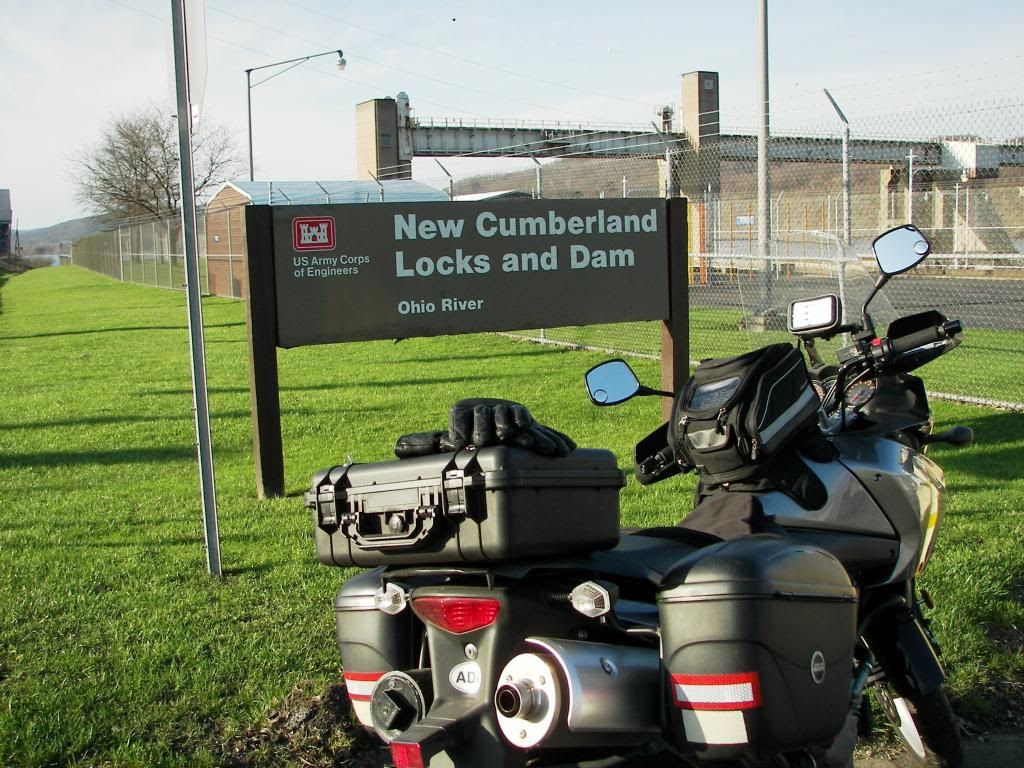 The New Cumberland Lock and Dam operates a rather busy shipping business on the Ohio River. This large effort is headed by the US Army Corps of Engineers.
The Sun was now starting to set and I needed (wanted) to get home. I was out all day and although I only went 201 miles it took me nearly 6 hours.
Thanks for looking. I had a great time and noticed a fair amount of bikers out on the roads. Thanks for looking. Stay safe.