My past projects have been fabricating my own skid plate, radiator guard, and auxiliary fuel tank. You can find the list
This long, cold Winter turned out to be longer and colder than it's bee in quite some time, so I decided to go big in the garage this year.
I have a 2004 950A, with 47K, and I already went through the top end and put new cam chains in at 25K. But I always regretted not splitting the cases and putting the updated shift drum and trans oiling tube in.
So, I started there-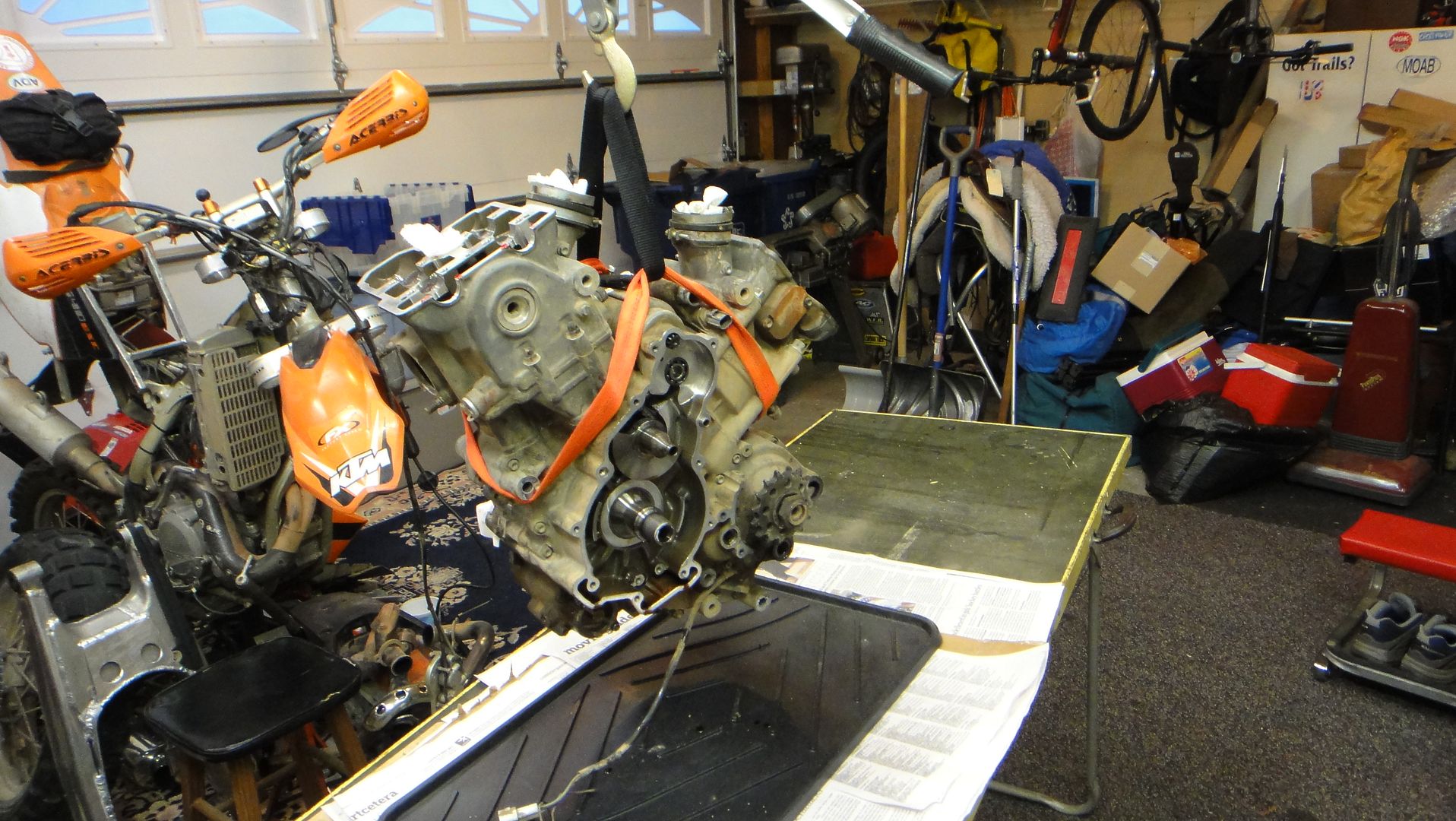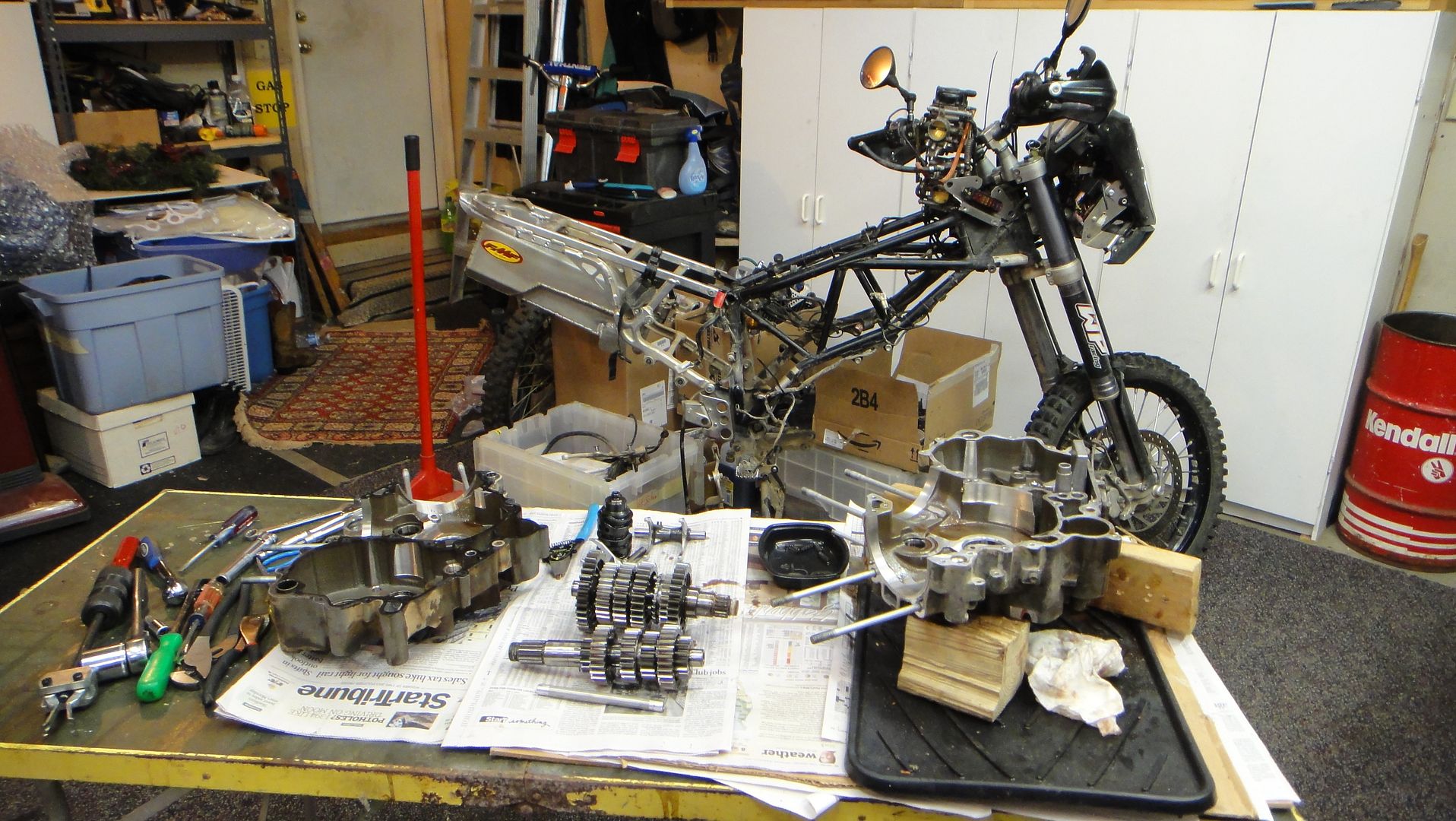 Here's where the original drum is known to fail. You can see the wall of the channel is quite thin-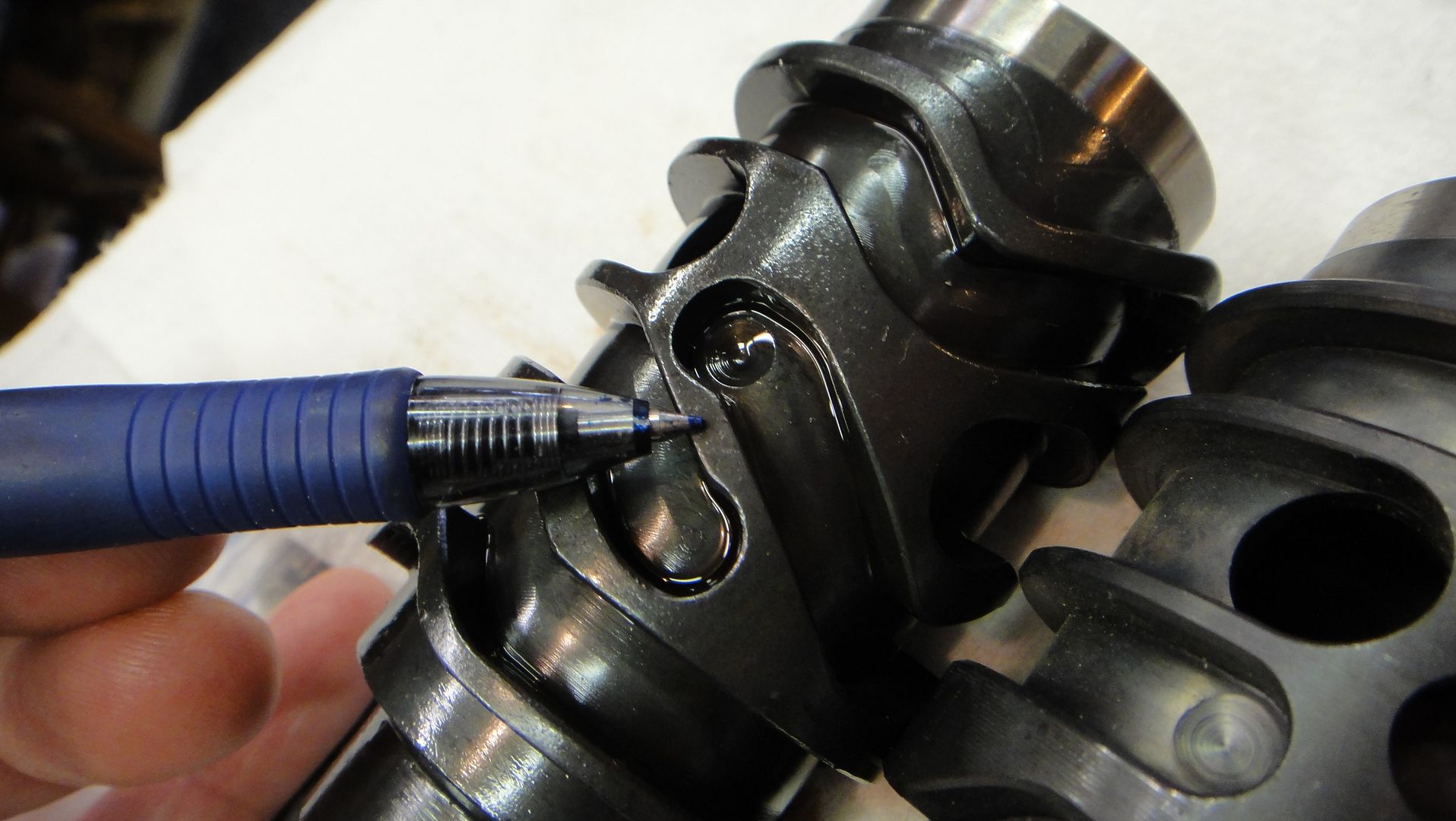 The new drum has fixed that-
And an updated shift arrestor, because the old style has been known to spit it's little balls all over the inside of your nice, clean engine-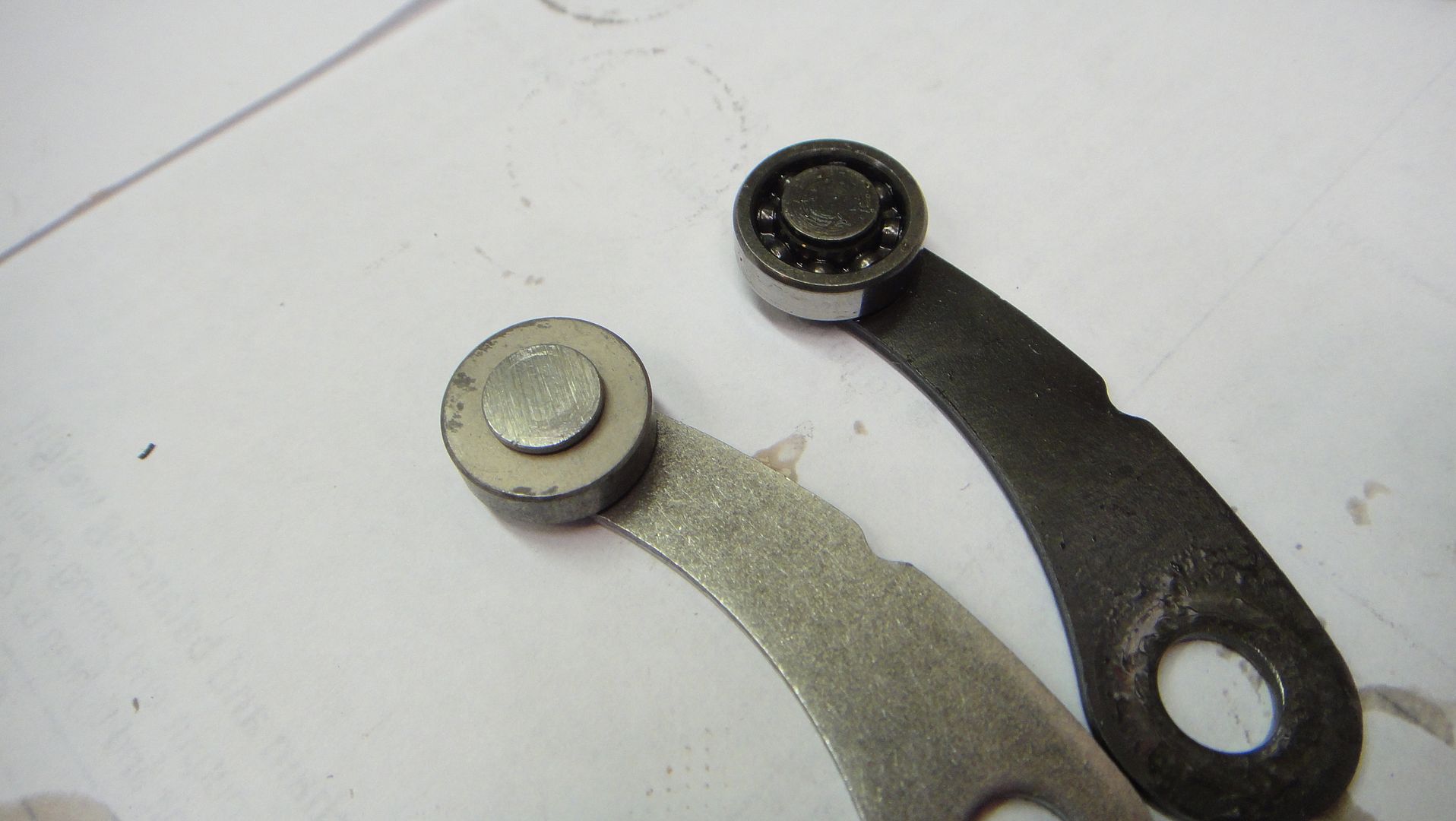 But, on to the fuel pump. I put a Facet pump in at 25K, and it's been trouble-free, but there have been reports of failures.
Carrying a spare sounds fine, but then you might be stuck swapping out a fuel pump in the middle of BFE, if Murphy's Law has anything to say about it. I am running a Facet 40171 pump, with a check valve and shut-off valve, to keep it from flooding the carbs when you park the bike.
I decided to run a Facet FEP 04SV pump inline in the fuel system. The 04SV has no check or shut-off valves, so fuel runs through it freely.
Here's how it looks mounted in place-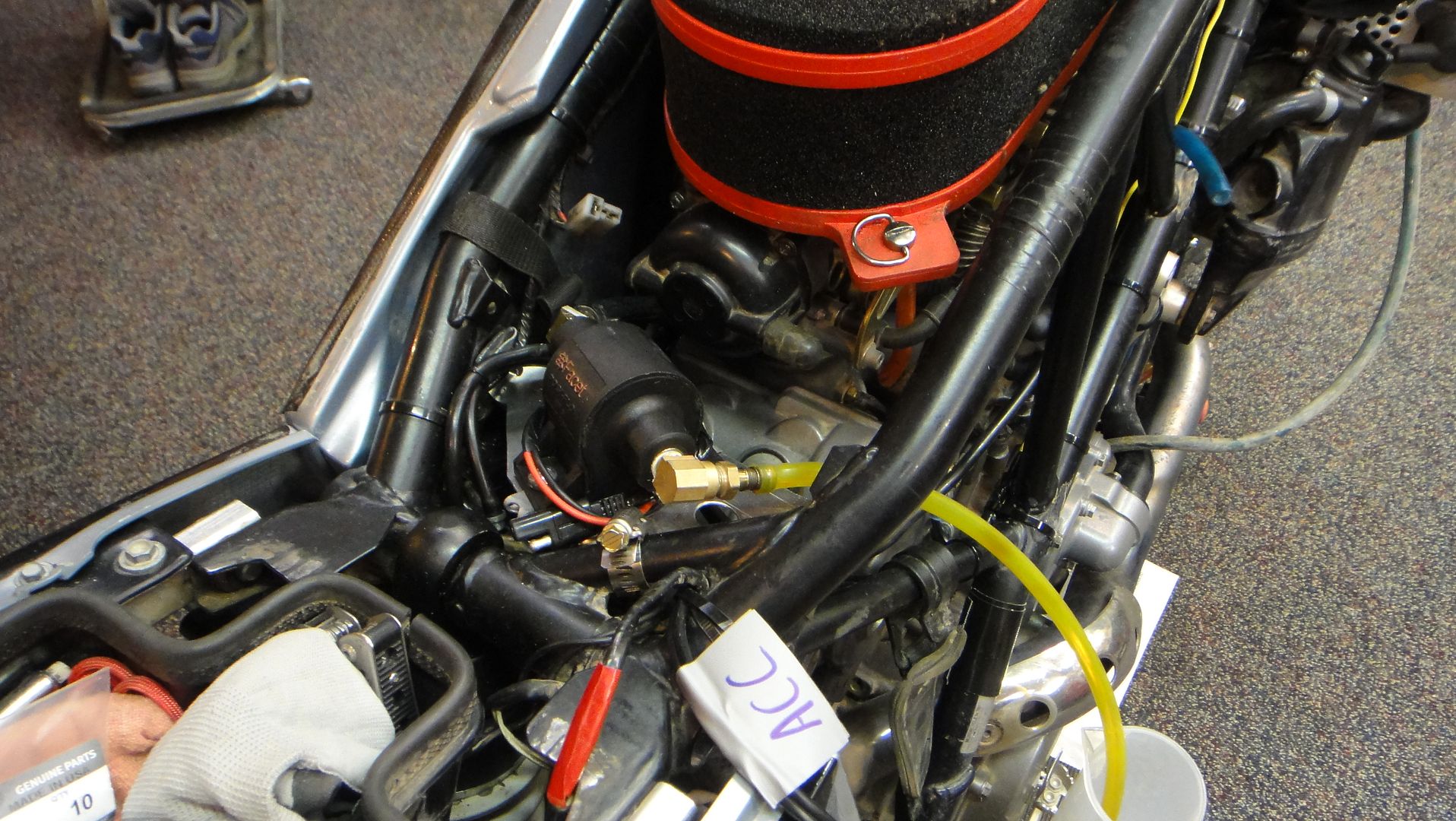 So, in normal operation, the main pump pushes fuel through pump 2 easily.
In the event of a pump 1 failure, pump 2 will not pull fuel through pump 1, since it has a shut-off valve in it.
A bypass is needed. You could use a check valve, but it would defeat the shut-off valve of pump 1, so instead I used a simple fuel shut-off valve-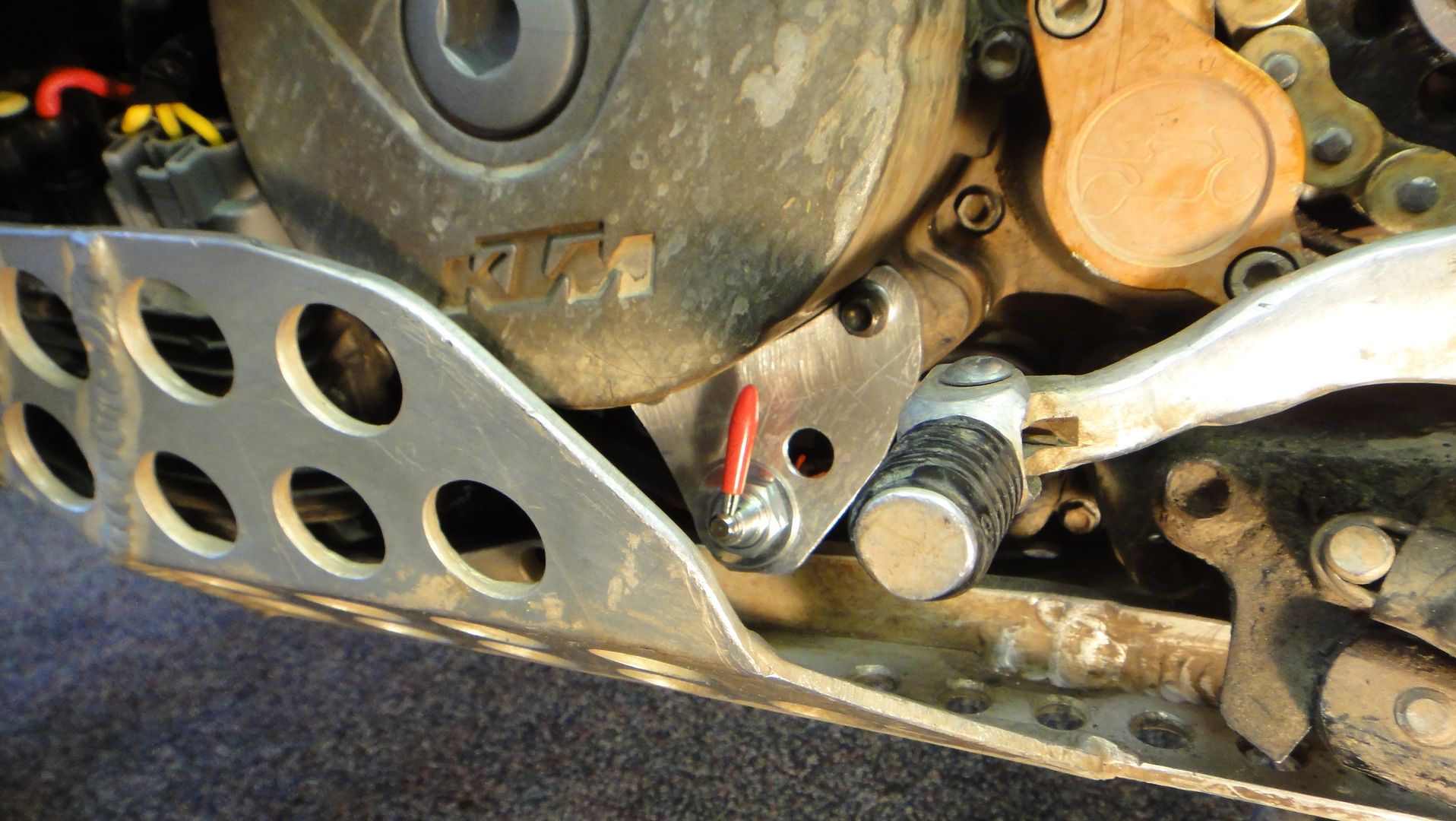 For a system operational test, I measure the output of pump 1-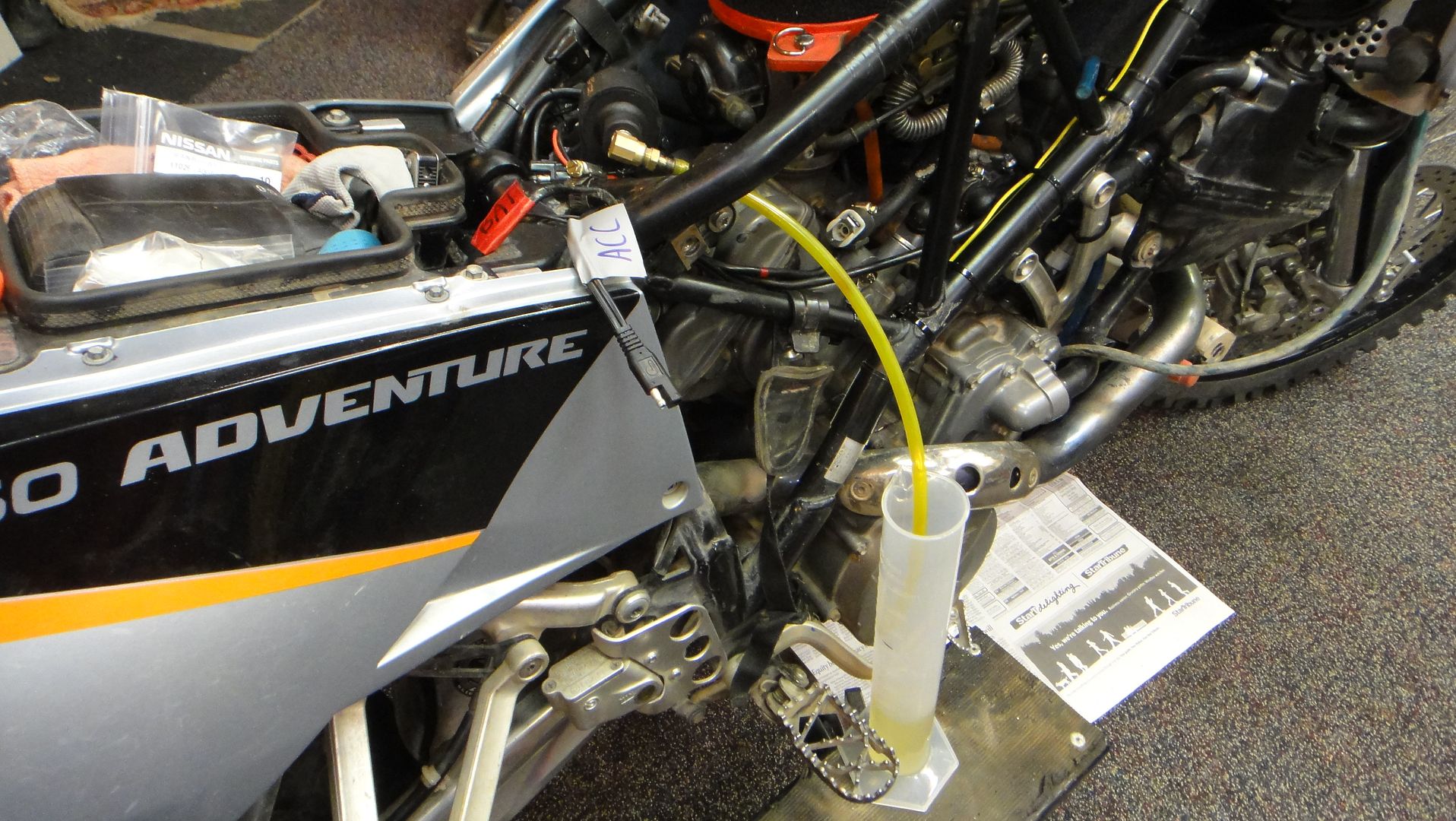 I measured 14 GPH, good for roughly 140 HP. Great!
I'd like to note how badly plugged the Facet fuel filter was after 20K miles. I didn't check output with the old filter, but it couldn't have been to good.
Next, I pulled the fuel pump fuse, turned on the bypass valve, and plugged in pump 2. Notice I used and SAE connector for pump 2, since there are 2 power cords right there, one has battery voltage all the time, which I use for the Slime air compresssor, and the other is key-on power, so pump 2 is only on with the key on-
I measure pump 2 output at about 16 GPH, so we are looking good. Now we have a backup fuel pump ready to go with little drama.
You might be thinking this is overkill, but I really don't like having to do trailside repairs, or being stranded at awkward moments. (Murphy's Law, remember?)
I've been an Auto Tech for 40 years, and I'd rather be riding than wrenching.
So, here's a look at the somewhat complicated fuel delivery plumbing-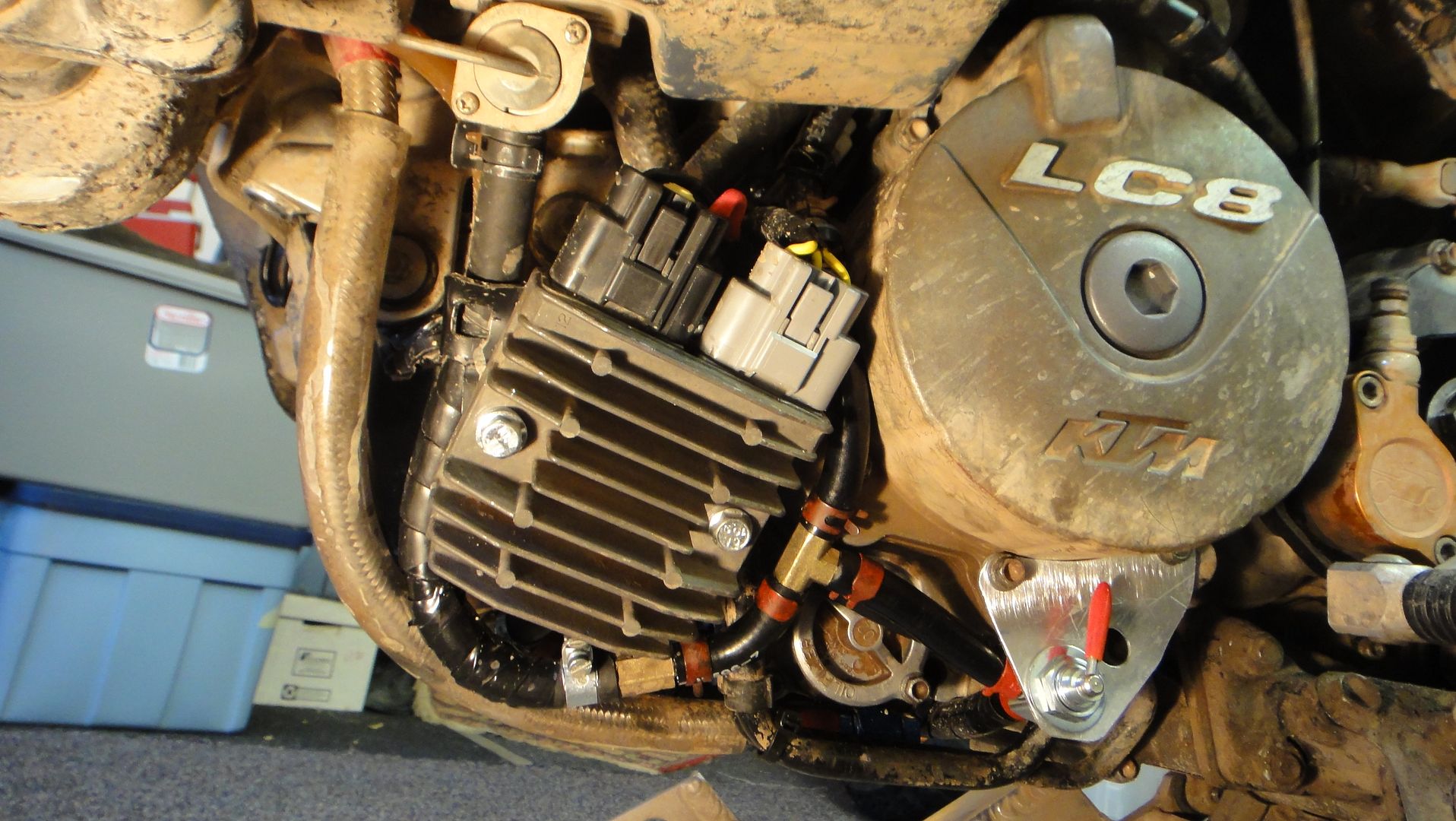 Complicating the already limited available space for the fuel lines is the Shindengen R/R, also a new upgrade. The fuel line from the rear tank comes in over the alternator cover, and tees into the fuel pump inlet, with the main tanks line going out the other side. In between, the bypass tees off to the valve, the goes forward to the fuel pump outlet-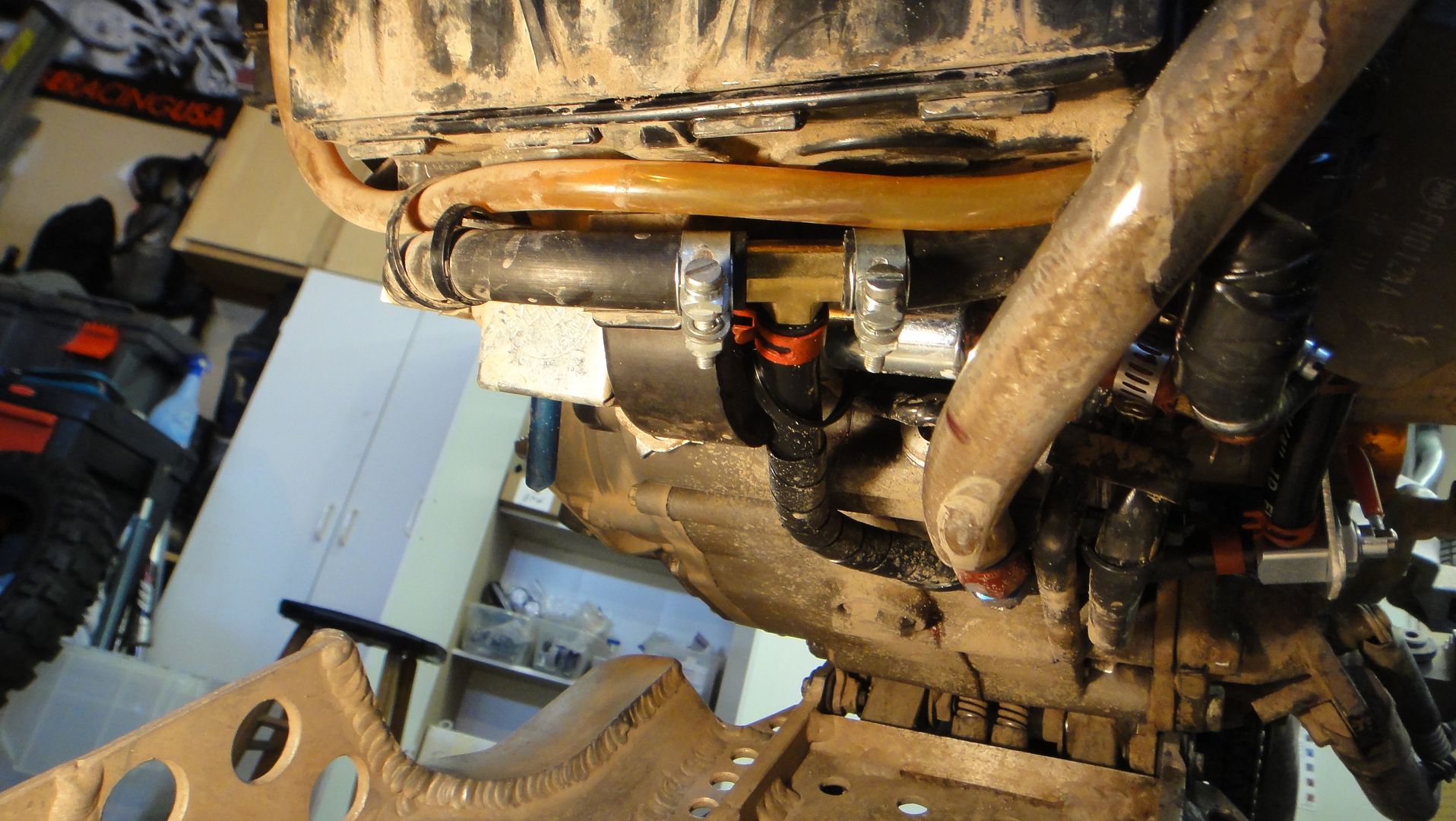 With this setup, I can run off the main tanks only, the rear tank only, or both together. And, with a twist of the valve, run on pump 2 if needed.
The Shindengen R/R upgrade allows for more consistent system voltage, and eliminates some small gauge wiring from the charging system.
But, it really takes up some space, too-
I also added a 990-style battery power access post-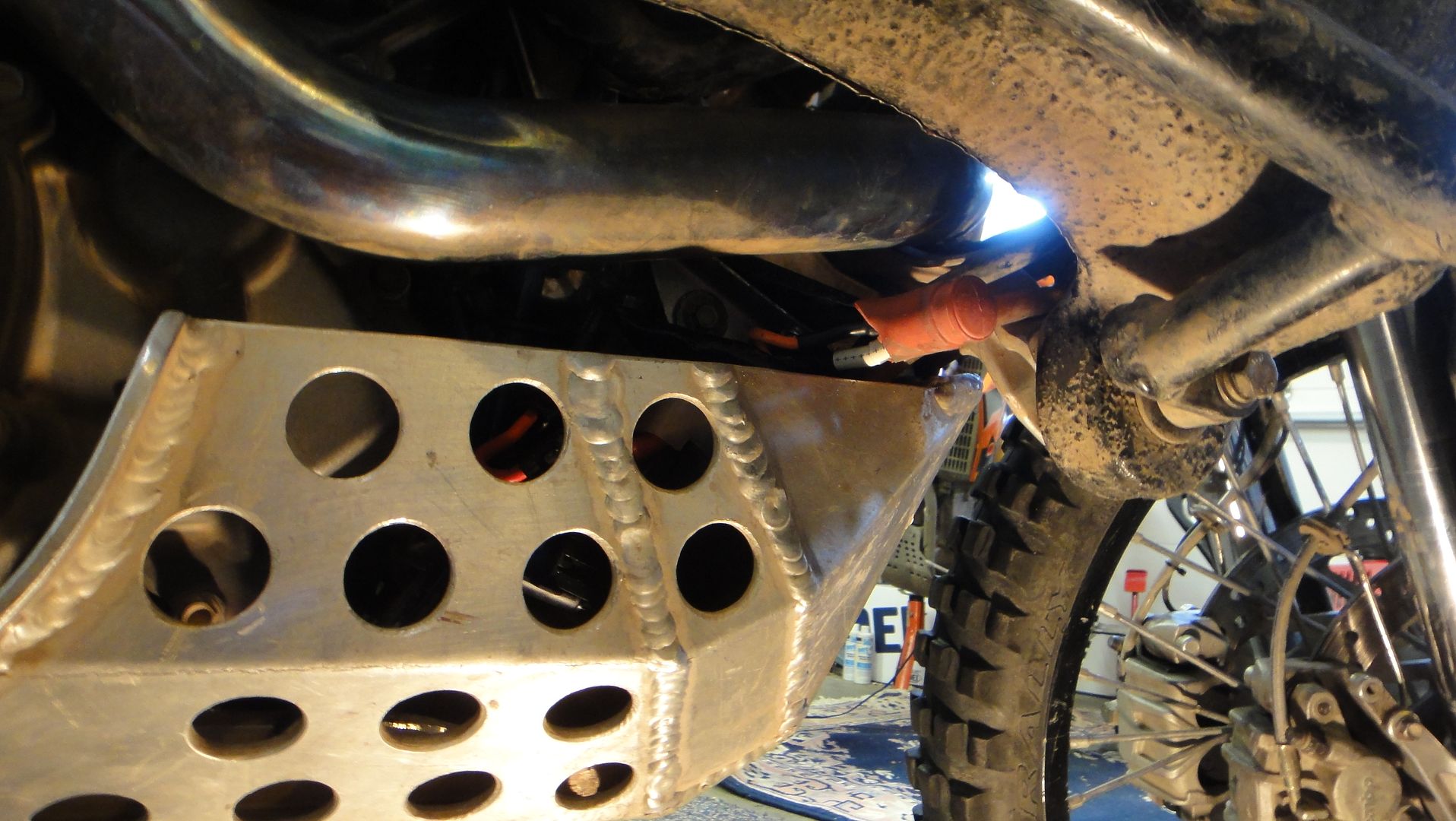 Now I don't have to drop the skid plate to either give or get a jump start.
I guess another place I learned you can never over-prep is racing. After 40 years and many boxes of trophies, I've found my confidence level is higher when I know my bikes are fully prepped.
So, another reason I like to read ride reports here, is learning what kinds of failures people experience on the trail. One inmate riding on a rocky back road had a rock crack the end off one of the fuel crossover valves on the main tanks. It's really not surprising, especially with a high fender. Those valves are just hanging out there in the breeze.
I fabbed a pair of guards that mount to the crash bars-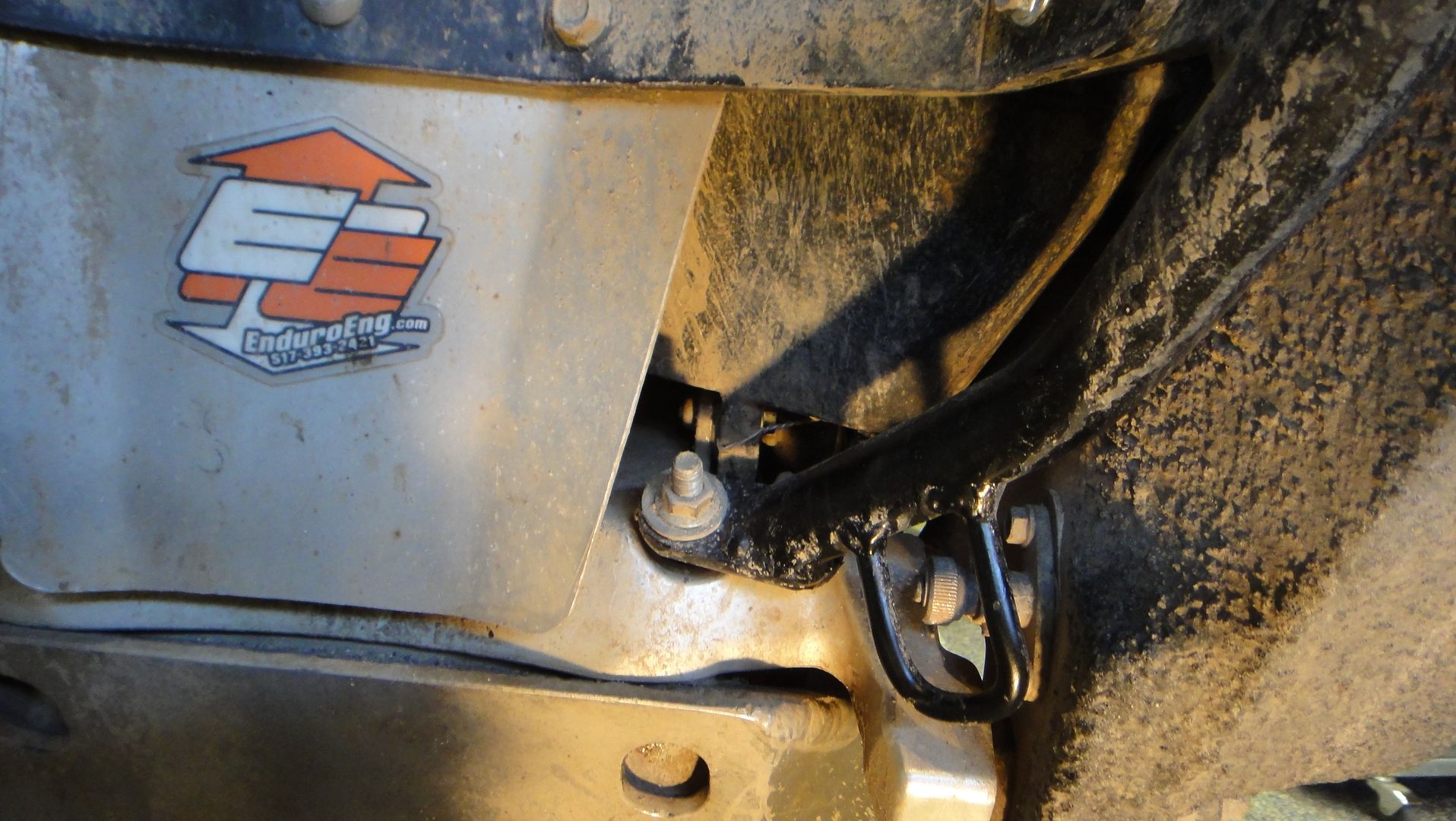 More fiddling- I added bracing to the rear of the subframe-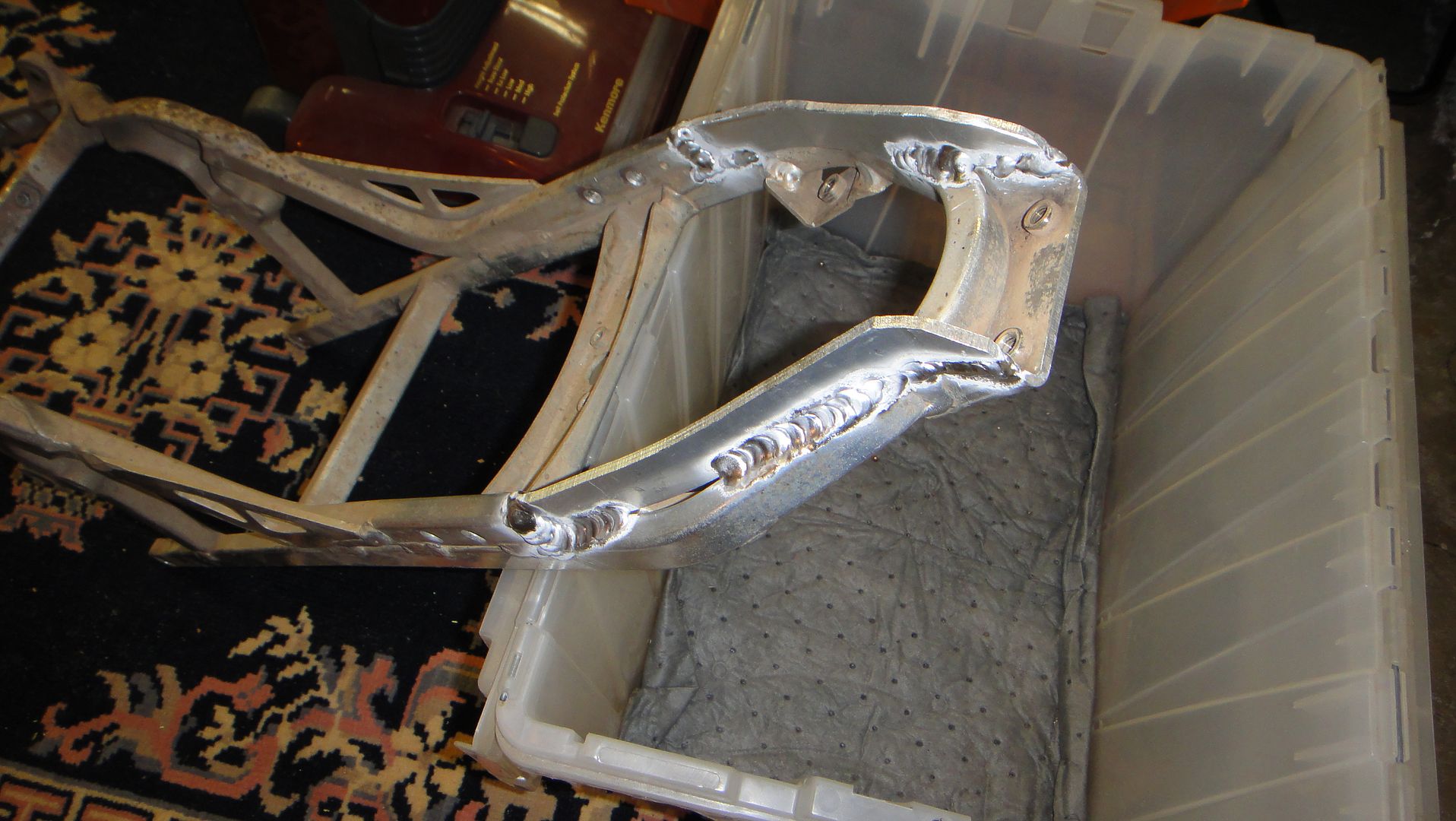 And, just for fun, I fit an old M4 muffler I had laying around to the 950-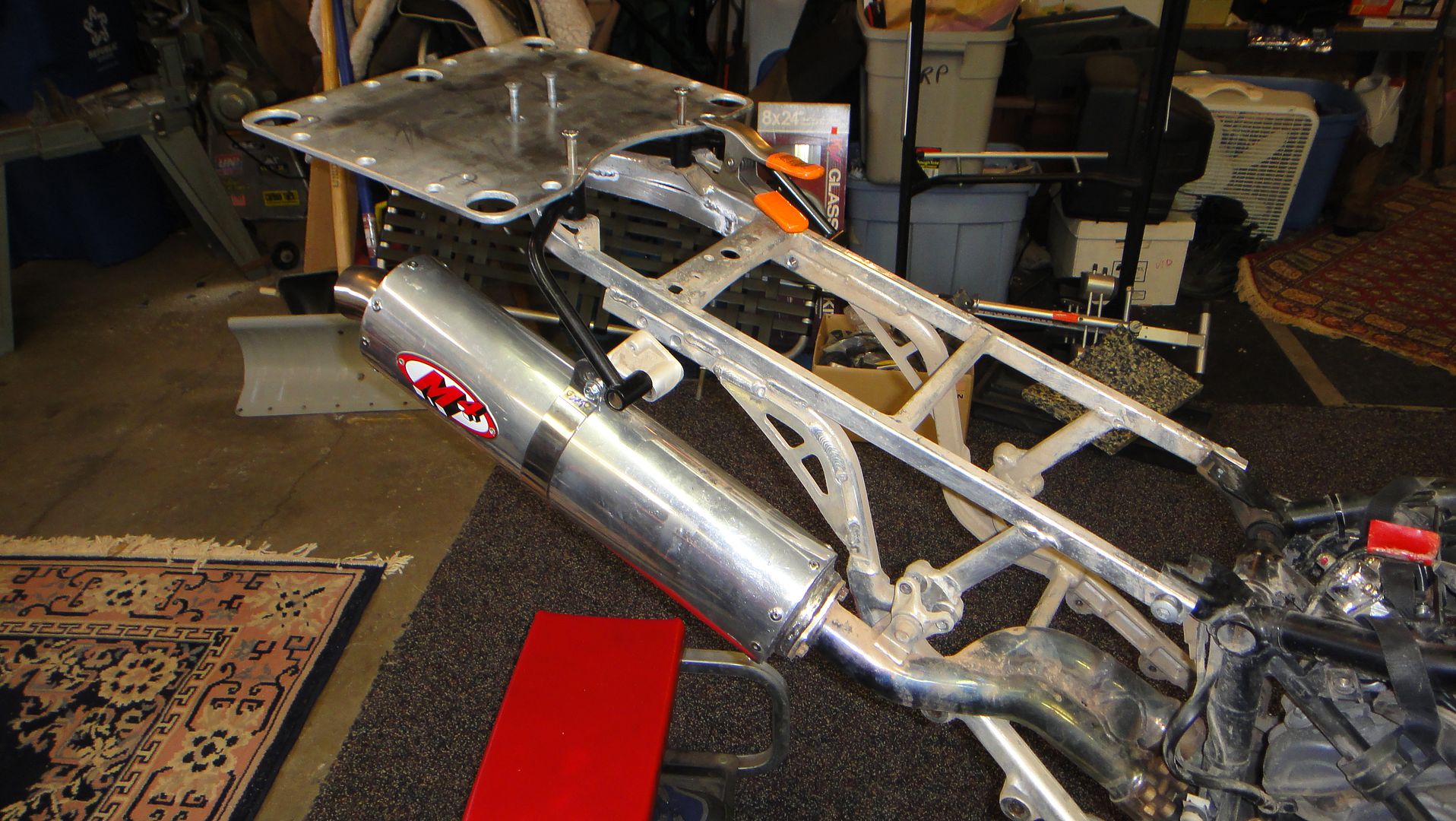 Now, if that snow would just melt a little faster.