Haven't seen this before but take it is not unheard off.
I left work yesterday evening after a long day. I drove down the avenue to the main road and turned left. I made it a further 100 meters down the road pulled the clutch in and suddenly lost all pressure. I felt something hit my leg and let go of the clutch lever. It just stayed where it was. No rebound back to static position.
The master cylinder push rod that is built into the clutch lever had been pushed out of its bracket.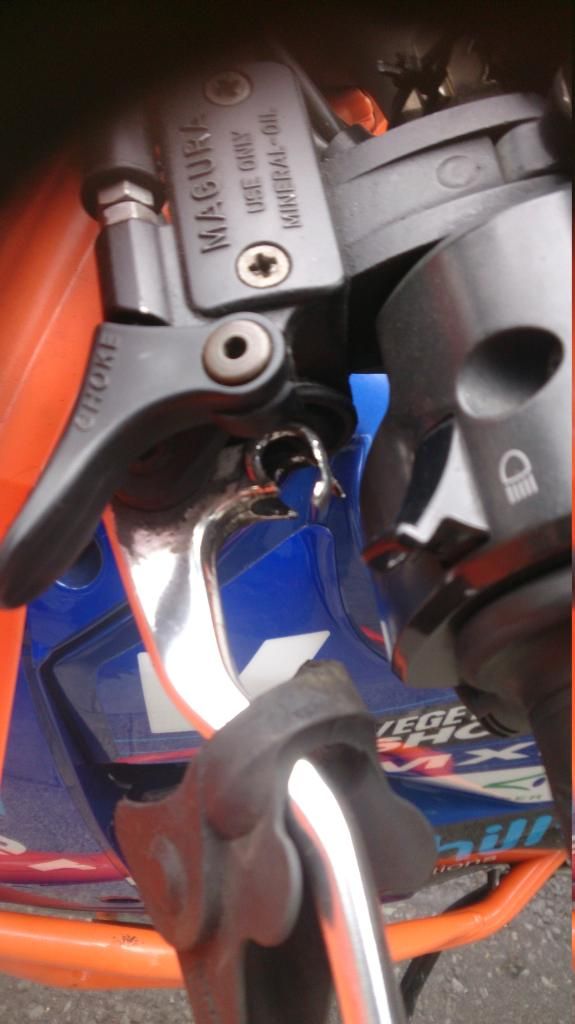 I got off and walk back up the road and found the push rod.
I couldn't get the bike to run as every time I kicked into first it cut out so pushed it back to the barracks.
Once there I sourced a couple of cable ties and came up with this.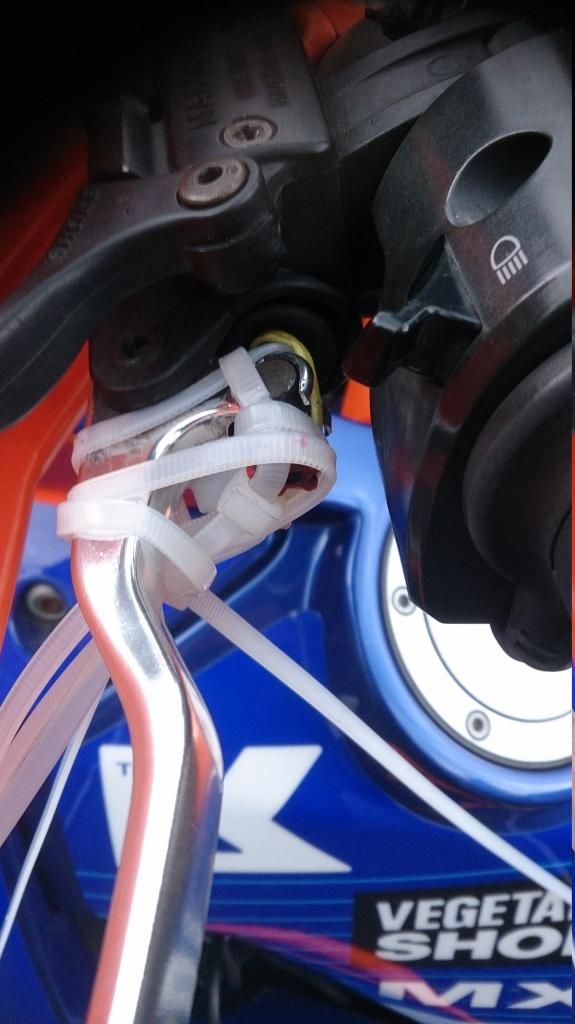 Should get me out of a hole for a few days and did get me home.